Southwest Arkansas EDA AmeriCorps VISTA Supports Regional Economic Development Planning
This month's VISTA spotlight highlights Lori Grimm, a current Economic Development Administration (EDA) VISTA and two time AmeriCorps alumni from previous service. Lori began her VISTA experience in Dallas, TX, stationed at the North Texas Food Bank and served in the hunger initiative capacity. After her family relocated to Arkansas, Lori once again enrolled in the AmeriCorps VISTA program to better acquaint herself with the economic ecosystem of rural America. She jokes and claims to be a "chronic volunteer" explaining that "it serves a greater purpose to roll up your sleeves and help than to shamelessly market yourself at networking events" and she sees the VISTA service as an opportunity to quickly become a valuable part of the local community.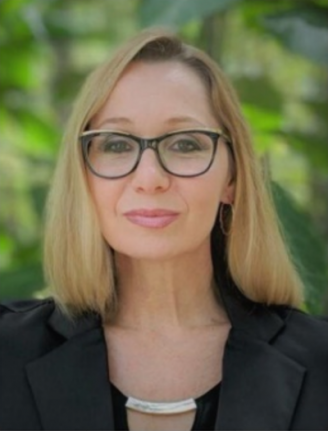 Lori found her opportunity to plug into economic development in Arkansas thanks to the Economic Development Administration (EDA) VISTA pilot program. During her first year of service with the EDA VISTA program, Lori served as a Workforce and Economic Development Coordinator with Southwest Arkansas Planning and Development District with a partnership that included assisting the Western Arkansas Planning and Development District.
Her first year focused on assisting in the creation of a regional communications outreach plan for workforce development by identifying and developing supplemental resources for outreach initiatives for the 12-county region. Lori created a comprehensive economic profile for each county outlining population, poverty rates, industry clusters, employment, transportation channels, and non-profits organizations in the area. She also assisted with the promotion and organization of the Comprehensive Economic Development Strategy (CEDS) Strategy Committee meetings and hosted regional CEDS training to increase awareness of the CEDS process.
Now in her second-year with the EDA VISTA program, Lori's project focuses on developing a regional networking system to enhance communication amongst the CEDS Strategy Committee and the community for the purpose of establishing a region-wide CEDS document. One major initiative is the launch of an outreach campaign titled "Southwest AR Shines" aimed at measuring public popular opinion on regional markets, which serves as an information hub for the region. The Southwest AR Shines campaign also offers a systematic approach to reach stakeholders by providing them access to federal programs and information pertinent to city planning and business development-both with a strong focus on resiliency. This new initiative has the potential to dramatically increase resources for local stakeholders and bring a unified, actionable approach for setting a 5-year action plan deliverable to the entire region.
Lori is a self-described ethical business professional, promoting global goodness through her compassion and dedication to helping others. Her volunteer service record speaks for itself with 4000+ volunteer hours in education, 3000+ hours as an AmeriCorps VISTA and assisting numerous charities focused on fine arts and animal welfare.
She is also an experienced business consultant and speaker, offering immediate and progressive solutions to solve the challenges of business operations. Her strongest talent is targeted on Opportunity Exploration, which translates into being best suited for strategic planning and project management endeavors involving market positioning, growth, and expansion.
To see the Southwest AR Shines campaign, visit the community engagement component at southwestarshines.org. To view the new behind-the-scenes "Information HUB" for the CEDS Strategy Committee follow this link: CEDS Strategy Committee Interactive Site.