VISTA Pilots Community Engagement Initiative in Acadiana Planning Commission Region
The Acadiana Planning Commission (APC) wants to empower Southwest Louisiana residents to mitigate environmental damage and create the communities they want to live in. To further their region-wide efforts, APC has partnered with the U.S. Economic Development Administration (EDA) VISTA Corps to pilot an environmental justice initiative. The program works to strengthen engagement and increase awareness of environmental issues impacting communities in APC's seven-county region.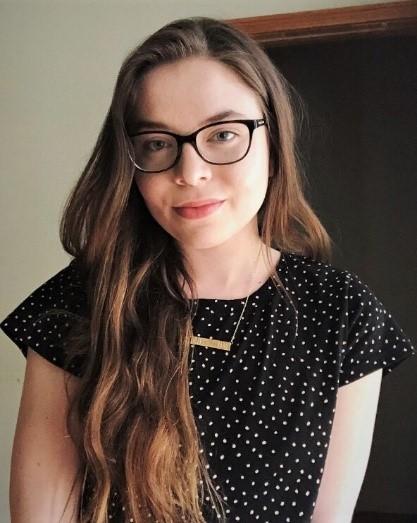 In the second of their three-year partnership with the EDA VISTA Corps, APC onboarded Volunteer in Service to America (VISTA) Kayla Michot to spearhead engagement in the Four Corners neighborhood of Lafayette and the surrounding areas.
Kayla began her work in Four Corners by engaging the community through a youth-driven environmental education initiative called Photovoice. Photovoice is a powerful community engagement tool designed to advocate for social change. It brings together individuals to discuss and strategize shared goals and further elevates the conversation through the capture of relevant audiovisual content. The outcome is a powerful visual representation of local thought and movement on a specific issue.
Kayla provided classroom training to students in Lafayette's Four Corners neighborhood to enable them to lead Photovoicing in their community. The students learn about a variety of environmental issues immediately impacting their community and how these issues affect economic development, human health, and overall quality of life. Kayla also leads them through economic development methods of analysis to better understand their community and how they can search for creative solutions to existing challenges.
Piloted with ten young participants in the Four Corners neighborhood, Kayla plans to replicate the program with additional groups in Lafayette and across the region to increase community involvement focused on the redevelopment of local brownfield sites.
In conjunction with the goals of the Photovoice project, Kayla mapped statistics, resources, and opportunities across the region, coordinated regional Brownfield Steering Committee Meetings, and is developing a community profile for the Town of Ville Platte using baseline data to identify economic opportunity.
Biography
Having studied Cultural Anthropology and Psychology at the University of Louisiana at Lafayette, Kayla knew that she wanted to pursue working with a diverse population and helping those who are often neglected have their voices heard. Kayla's desire to improve societal injustices encouraged her to join the AmeriCorps VISTA program, where she can work directly with community members to improve economic and environmental conditions in both rural and urban communities around the Acadiana region.