Alejandra Y. Castillo
Assistant Secretary of Commerce for Economic Development
Alejandra Y. Castillo was sworn in as U.S. Assistant Secretary of Commerce for Economic Development on August 13, 2021, becoming the first women of color to hold this position. In this unprecedented moment of growth and opportunity, she leads the only federal agency focused exclusively on economic development.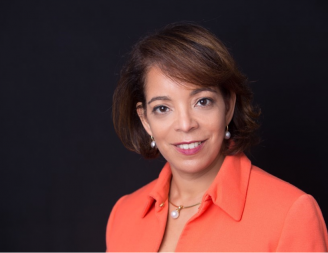 She guides the implementation of over $5 billion dollars in funding, powering the U.S Economic Development Administration (EDA) and its mission to make the transformational investments in America. During the implementation of the American Rescue Plan alone, she oversaw the investment of $3 Billion dollars across nearly 800 projects, resulting in more than 200,000 jobs secured across the nation.
As the daughter of immigrants and small business owners, her journey is the embodiment of the American Dream. Her own experiences have helped affirm her commitment to EDA's number one funding priority: equity.
Spanning over three decades and three Presidential administrations --Biden, Obama and Clinton—her career has focused on creating equitable and inclusive opportunities for all Americans. Her career has also included shattering glass ceilings and providing inspiration to multiple generations of diverse leaders.  
In 2014, Castillo was appointed by President Obama to serve as the National Director of the U.S. Department of Commerce's Minority Business Development Agency (MBDA), the first Hispanic woman to lead the agency. Under her leadership, she expanded its effort to help Minority Business Enterprises (MBEs) gain access to capital, contracts, and business opportunities, assisting MBEs to scale.  
Her commitment to ensuring opportunity for every American is reflected in her current service as Federal Co-Chair for the National Advisory Council for Innovation and Entrepreneurship and as Co-Vice Chair of the U.S. Patent and Trademark Office's Council for Inclusive Innovation.  
Castillo first joined the U.S. Department of Commerce in 2008 as a Special Advisor to the Under Secretary for the International Trade Administration. Additionally, Castillo served as a Senior Policy Analyst in the White House during the Clinton Administration. Prior to EDA, Castillo was the Chief Executive Officer of YWCA USA, where she championed the 163-year-old organization delivering critical social, educational, and economic development services throughout its 204 associations.