Atlanta Regional Office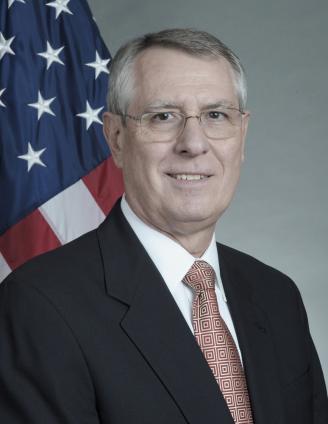 H. Philip Paradice, Jr.
Regional Director
H. Philip Paradice, Jr. serves as the Regional Director for EDA's Atlanta Regional Office. Serving the eight-state southeast region, he manages a staff dedicated to facilitating contemporary economic development implementation strategies, public-private partnerships, and regional competitiveness. He began service with EDA in 1998 when selected as Atlanta's Chief of Capacity Development. In this capacity, he managed the region's non-construction portfolio including Partnership Planning, University Center, Revolving Loan Fund, and Economic Adjustment Assistance grants.
Phil represented EDA in North Carolina during its response to Hurricane Floyd in 1999. He was appointed to the Senior Executive Service in 2007. During a period of management transition in EDA, he served as Acting Deputy Assistant Secretary for Regional Affairs. During this seven-month appointment, he was team lead on EDA's application process improvement initiative, for which he received the Commerce Secretary's Performance Excellence Award.
Phil's prior experience includes service with a nonprofit that represented financial service institutions, as a vice president with a Wall Street investment banking affiliate, and as a supervisory liquidation specialist for the FDIC during the banking and real estate crisis. He is a native of Atlanta, graduate of Georgia Tech, and holds an MBA from Georgia State University.