Seattle Regional Office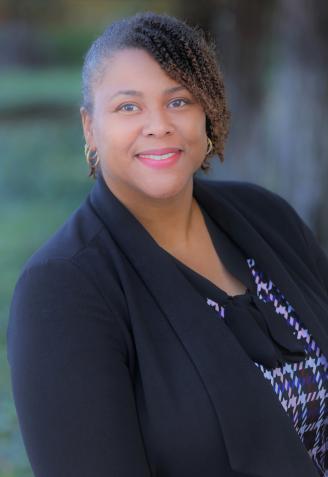 Sheba Person-Whitley
Regional Director
Before joining EDA, Sheba was the Executive Director of the Economic Development Board of Sonoma County, where she led efforts to meet the needs of small businesses during fires and COVID-19 and provided small business support to entrepreneurs of many backgrounds and cultures. Through this work, Sheba gained a unique perspective on how to support others through economic development work and encourage new leaders to come forward.
Sheba began her economic development career in 2008. Prior to her work with Sonoma County, Sheba served as the Economic Development Manager for the City of Stockton, where she led a team focused on business attraction and industry retention efforts, adaptive reuse, program development, equitable economic development, and community engagement.
Before relocating to California, Sheba served as the Senior International Trade Manager for Louisiana Economic Development, where she was responsible for redevelopment of the state's export promotion and international trade program and focused on increasing foreign direct investment into Louisiana. Sheba led international trade missions to Canada, Mexico, the United Kingdom, and the United Arab Emirates.
Sheba also worked in economic development for the North Carolina Department of Commerce. Her key contributions included export promotion, operations management, program development, business retention and expansion, and administration of the state's Certified Sites Program. She worked as a research analyst focusing on wage, labor, and economic data analysis to support the establishment and growth of businesses in the state.
Sheba attended North Carolina State University in Raleigh, North Carolina, receiving a bachelor's degree in Communications with a concentration in Public Relations. She also received her master's degree from Southern New Hampshire University in Operations and Project Management. Sheba is a member of California Association for Local Economic Development (CALED), International Economic Development Council (IEDC), Project Management Institute (PMI), Trade Promotion Coordinating Committee (TPCC).
Sheba and her husband, Rameke, reside in the Seattle area with their two children, Kamryn and Charles.