Chicago Regional Office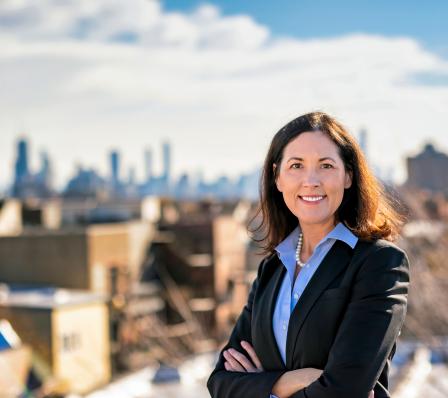 Susan Brehm
Regional Director
Susan Brehm serves as the Regional Director of EDA's Chicago Regional Office. She leads a team of economic development professionals in developing and managing the agency's investments to support the creation of higher-skill, higher-wage jobs and to encourage private investment, innovation, entrepreneurship, and global competitiveness throughout Illinois, Indiana, Michigan, Minnesota, Ohio, and Wisconsin, as well as Muscatine and Scott Counties in Iowa.
Susan joined EDA in 2013 as Regional Counsel. Prior to her federal service, she was an associate with Sidley Austin LLP, where she advised local governments and institutional nonprofits on land use and other real property matters and litigated complex class actions. She also had a robust pro bono practice, successfully representing asylees, veterans, and incarcerated individuals.
She earned a law degree at the University of California – Berkeley and a bachelor's degree in English literature at Loras College in Dubuque, Iowa. In the years between earning her degrees, Susan launched a small business providing editorial services to publishers.
Susan grew up on a small, diversified family farm in northeastern Iowa and currently lives in the heart of Chicago. These divergent life experiences give her a balanced perspective and keen insights into the unique economic development challenges facing the Midwest's urban and rural communities.