Funding for Natural Disasters in 2021 and 2022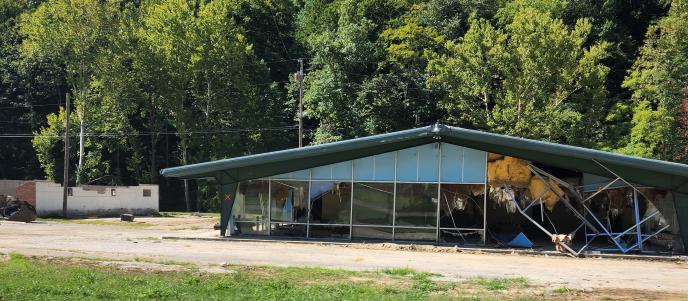 Background
The Economic Development Administration (EDA) is providing support to those communities impacted by Presidentially-declared major natural disasters in calendar years 2021 and 2022.  The Fiscal Year 2023 EDA Disaster Supplemental Notice of Funding Opportunity (NOFO) was recently published on grants.gov and eda.gov. Applicants can apply here. Through this program, EDA is accepting applications from those regions impacted by Hurricanes Ian and Fiona, wildfires, flooding, and all Presidentially-declared major natural disasters throughout the United States occurring in 2021 and 2022.
Funding will help communities devise and implement long-term economic recovery strategies to recover and become resilient to future disasters through a variety of construction and non-construction projects.  EDA expects every project it funds to be resilient to future disruptions, to the greatest extent possible, including the impacts of climate change.  Applicants should demonstrate that they have sufficiently accounted for current and future weather- and climate-related risks, such as wildfires, droughts, extreme heat and cold, inland and coastal flooding, and the high-impact winds produced by weather events such as tornadoes and hurricanes.
Notice of Funding Opportunity
EDA is soliciting applications under the authority of its Economic Adjustment Assistance (EAA) program, which is designed to provide flexible and responsive economic development support to meet a region's particular needs. Eligible applicants include Tribal nations, non-profit organizations, colleges and universities, district organizations of an Economic Development District (EDD), and state and local government subdivisions engaged in economic or infrastructure activities. Individuals and for-profit entities are not eligible for funding under this NOFO.
There is no deadline under this announcement. Applications will be accepted on a rolling basis. EDA anticipates strong demand for this program and encourages applicants to submit proposals as soon as they are viable and ready, and to work with their local Economic Development Representatives (EDR) to prepare a competitive proposal. EDA anticipates it will begin make awards in August 2023.
Notice of Funding Opportunity Resources and Contacts