Q&A with Jaison G. Morgan, Managing Principal, The Common Pool
January 2012 Newsletter
The Common Pool (TCP) is supporting the design and development of EDA's Strong Cities, Strong Communities(SC2) Challenge, a series of prize competitions to be hosted at six cities across the country to bring forward new strategic economic transition planning to communities in need of comprehensive revitalization. By using new authorities granted under the America COMPETES Act, EDA is working with the White House Domestic Policy Council and other federal departments and agencies to implement "challenges and prizes," in addition to traditional grant-making approaches to sponsored programs. Rather than awarding a grant and tracking a single organization's efforts, the SC2 Challenge will motivate a wide range of participants to compete by submitting their best solutions for each city. Local authorities will invite competitors to spend their own resources developing winning entries, but they pay only for the answers that meet their unique needs. EDA has recently secured the counsel of TCP, an internationally recognized firm with specific expertise in developing challenges and prizes for government and corporate sponsors.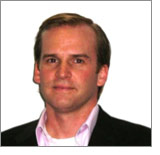 Jaison G. Morgan
Jaison G. Morgan is the Managing Principal of TCP. He has been hailed by the BBC as the "world's leading expert" in designing challenges and prizes. In 2007, he helped establish a lab at MIT to study the use of incentive systems to drive innovation. Mr. Morgan has developed prizes and challenges for the X PRIZE Foundation, the First Minister of Scotland, the United Arab Emirates (Masdar City), Google, the Bill and Melinda Gates Foundation and other partners. Mr. Morgan is a graduate of the University of Chicago and is a frequent lecturer on the subject of incentive engineering and the history of prizes.
Q: What are the benefits of challenges and prizes and how can government leverage these strategies to foster collaboration and ensure better outcomes?
A: It's important for us to define what we mean by "challenges and prizes." For a lot of people, those words remind us of sweepstakes and carnival games. However, governments and philanthropists have been using them since the 1500s to solve important problems. Long before patent rights and intellectual property, there were few incentives for newcomers to invest their time or resources developing new solutions. Stronger interests could simply steal them and drive weaker innovators out of business. Closed networks of trade guilds and merchant unions controlled basic know-how. But, every now and then, those closed networks got stuck; they would run out of answers. So, governments would offer cash rewards for the first person to meet their needs. At a time when class and social standing meant everything, challenges and prizes were remarkably democratic. It didn't matter where you went to school or who you knew; if you could solve the problem, you would win fame and fortune. Over hundreds of years, the method yielded amazing outcomes. By opening participation and rewarding winners based on the merit of their achievements, governments attracted new mindshare and investment from people who were otherwise disenfranchised. Today, we use "challenges and prizes" to define a strategy that predates basic assumptions of fair and open market exchange, but deserves just as much credibility.
An important benefit of challenges and prizes is leverage. By delivering a fair and open process of participation, we can attract a wide range of new approaches and increase our chances of success. Competitors invest their own capital developing solutions, and those total investments typically are exponentially greater than the cash rewards. So, EDA gains the benefit of a large and focused pool of players attempting to meet a specific goal, but pays only for outcomes. At TCP, we design prizes and challenges so that everyone gains from the experience, and we've learned that the value for both partners and participants increases when we offer a process that facilitates collaboration and feedback. We try to answer the question, "what does an entrant get if it does't win?" Often, the reward is the ability to connect to other competitors, the value of frank assessment from expert judges, the assurance that top performers will gain exposure for their effort… those are the hallmarks of a well engineered challenge or prize. The competitions attract stronger and more viable competitors. We pride ourselves in understanding best practices and translating those recommendations into real programs for our clients. So, while we seek to deliver financial leverage or pay-for-performance, we have found that final outcomes can include building a community of key opinion leaders and new talent, who are pleased with the overall experience and who can be useful to our clients in a wide range of other applications.
In 2008, I was fortunate to participate in a study conducted by McKinsey & Company, in which we reported the reemergence of demand for challenges and prizes. Over a decade, use of these models surged by an average of 18% annually. The dramatic increase coincides with use of new social networking tools and software to facilitate online participation. Today, we can deliver challenges and prizes that are hosted virtually, that tap into communities of interested players in an instant, and that rely on a universal understanding of our approach. Our clients include serious investors who have offered as much as $25 million to induce breakthroughs in medical science, but every client benefits from the public's seemingly trivial understanding of Facebook or American Idol. It's important for us not to underestimate the strength of these developments. The history of governments using challenges and prizes is remarkable, but now, as governments seek to get more from each dollar spent, they are realizing a convergence of new tools and a public disposition that is perfectly suited for challenges and prizes. EDA's commitment to the SC2 Challenge is well timed.
Q: The Obama administration has prioritized challenges and launched www.challenge.gov to promote federal competitions that accelerate job and economic growth across the administration. How has this level of commitment and investment advanced this framework and how does it complement national initiatives and programs?
A: In 2009, the White House, Office of Science and Technology Policy, started reaching out to a handful of experts to discuss how the Administration should promote challenges and prizes. At the time, I was serving both as an adviser to the United Arab Emirates and the government of Scotland, and both were making substantial investments in challenges and prizes. However, while many other government interests were testing these models by focusing on a handful of initiatives, the White House has been more diligent and thoughtful. They have taken the time to address many of the roadblocks that other governments have failed to confront. Passage of the America COMPETES Act is a good example of their approach. The law was enacted in January of last year, and it provides broad authority to use the models. It overrides conflicting legislation, and it was accompanied by memoranda from the Office of Management and Budget and guidance to departments and agencies from General Services Administration. For those of us who supported those efforts, it has been rewarding to see a community of practice emerge. And, as now required under law, those departments and agencies that are using challenges and prizes are reporting results to each other. By educating our civil service and allowing them to understand the risks and potential rewards of challenges and prizes, I think that we are going to realize a longer and more informed commitment to their use.
The Administration has hosted events to inform leadership of those risks and rewards. And many of us remain hopeful that efforts to educate departments and agencies will continue. There are many challenge and prize types, and each one presents different obstacles. Unfortunately, challenges and prizes are not a one-size-fits-all strategy. So, rather than trying to offer a single framework or a centralized approach, the Administration supports exposure for each effort by offering www.challenge.gov. It is a place to visit and view the challenges and prizes that are sponsored by our government. It is important to note that while some challenges and prizes are remarkably similar, each one can use different tools and employ varying levels of expert counsel. Over time, we hope that the range of challenge and prize types will grow, and it's critical to understand that there is a place to track those efforts.
Q: How will you help EDA enhance the Strong Cities, Strong Communities (SC2) Challenge?
A: At TCP we deliver design and development services for challenges and prizes. This allows us to work across a wide range of disciplines or "verticals." For example, we are currently developing a prize that includes partnerships with consortia representing 44 state departments of education, where we're focusing on new machine learning techniques for grading standardized student tests. While our expertise is not specific to the vertical, we have to learn a lot about the underlying discipline with each client engagement. For the SC2 Challenge, we have built a team that includes experts who have already worked with EDA and who understand the priorities of the agency. And, we're currently delivering research to inform EDA's decisions on the levels and sources of funds for the SC2 Challenge.
Our position is that government sponsored challenges and prizes work best where there is a market failure or where there is insufficient investment or talent to bring about meaningful change. So, we begin our research by investigating what current incentives exist to compel qualified participants to help us solve the SC2 Challenge. By informing EDA of those financial drivers, we can better offer our counsel for setting the appropriate cash rewards or for offering a sizable amount that would attract players who might otherwise seek more compelling opportunities. Similarly, we are investigating the typical costs to deliver a solution for a City, depending on that City's size and other requirements. This allows us to view the prize framework from the perspective of the most qualified entrant. By starting with an understanding of the competing rewards and potential costs for those parties, we provide EDA with critical information that is specific to challenge and prize design; we call it "incentive engineering," and we offer it so that it may be supplemented by their in-house expertise.
Once we receive final decisions from EDA regarding the level of funding and source constraints on those funds, we begin by outlining the basic workflow and stages or gates that participants must follow. We deliver software specifications and provide language to address warranties, guarantees and other requirements. Then, we deliver a toolkit that is specific to each city, so that the city's leaders are ultimately in control. We will work closely with EDA and each designated city, to ensure that those tools are used effectively and that tracking techniques are in place to measure and report success.
Q: How does the Common Pool support the success of economic development efforts?
A: TCP is a firm that remains committed to a basic premise. Our programs can only work well when there is open, fair, and transparent competition. We are fortunate to work with an agency that is equally committed to those principles. The SC2 Challenge will attract meaningful participation when both cash and non-financial incentives are structured properly, much like our economy, and when players can appreciate that their efforts will support the revitalization of some of our country's most disadvantaged communities. For TCP, the SC2 Challenge is an embodiment of EDA's mission. We stand behind building prosperity through competition and ensuring that the results of creative innovation benefit both private concerns and the public good.