March 2011 Newsletter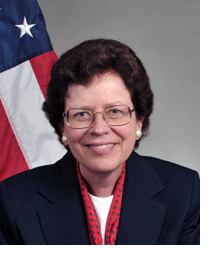 Rebecca M. Blank was designated as Acting Deputy Secretary of the U.S. Department of Commerce on November 18, 2010. In this role, Blank focuses on matters of management and policy for the department's 12 bureaus, functioning as Commerce's chief operating officer.
Q: It is Women's History Month. Please reflect on your career in economics and what you feel is needed to expand opportunity for women in America and globally.
> Read more