November 2015 Newsletter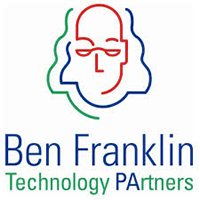 Ben Franklin once said, "Without continual growth and progress, such words as improvement, achievement, and success have no meaning." It's therefore fitting that an institution bearing his name, Ben Franklin Technology Partners (BFTP), has taken those words to heart. Since its founding in 1983, it's become the leading technology-based economic development programs through continuous expansion.
Over the years, Pennsylvania has faced economic challenges as manufacturing and industrial jobs have left the region. BFTP has sought to help the region build new businesses and diversify its economy by providing both early-stage and established companies with funding, business and technical expertise, and access to a network of innovative, expert resources. BFTP estimates that it has created 140,000 jobs and boosted the Pennsylvania economy by $6.6 billion.
> Read more