August 2011 Newsletter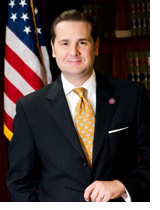 Chris Masingill is the Federal Co-Chairman of the Delta Regional Authority, appointed by the President and confirmed by the U.S. Senate. The Delta Regional Authority is a federal-state partnership that serves 252 counties and parishes in parts of Alabama, Arkansas, Illinois, Kentucky, Louisiana, Mississippi, Missouri, and Tennessee.
Q: How has the Delta Regional Authority supported rural and small business development across the country?
> Read more