May 23, 2016
By Julie Lenzer, Director, EDA Office of Innovation and Entrepreneurship and Craig Buerstatte, Deputy Director, EDA Office of Innovation and Entrepreneurship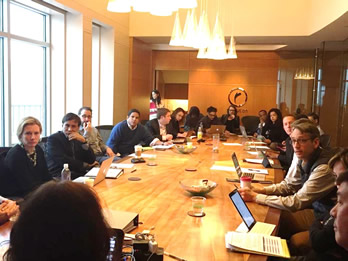 To ensure a thriving entrepreneurial ecosystem, communities must foster collaboration amongst multiple stakeholders: universities, entrepreneurs, investors, and private sector leaders. Bringing these groups together provides an opportunity to exchange ideas, think outside the box, and develop a culture of trust and experimentation all of which lead to greater outcomes.  As a convener and funder of these very efforts, the U.S. Government recognizes the importance of this collaboration, and "practices what it preaches" by recruiting Federal Advisory Councils to ensure policies and programs are forward thinking and provide relevant value to stakeholders. 
The National Advisory Council on Innovation and Entrepreneurship (NACIE) is one of these advisory councils. Appointed by the Secretary of Commerce for two-year terms, members are charged with identifying and recommending solutions to issues critical to driving the innovation economy, including enabling entrepreneurs and firms to successfully access and develop a skilled, globally competitive workforce.
> Read more