December 2012 Newsletter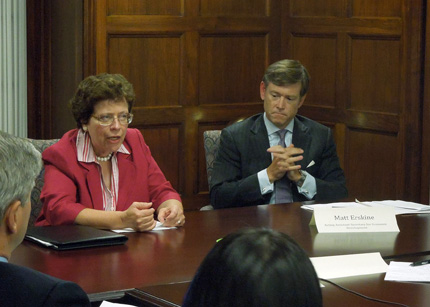 Matt Erskine, of the Economic Development Administration (EDA), was appointed deputy assistant secretary of commerce and chief operating officer in September 2011. Before joining the Obama administration, Erskine worked in the private and public sectors, including serving as deputy secretary of the Virginia Department of Commerce and Trade. Erskine shared with us his thoughts about EDA's recent accomplishments and what he sees in store for 2013.
Q:What have been EDA's most significant accomplishments over the past year?
> Read more