Q&A: The Role of Clusters in Enhancing U.S. Competitiveness
June 2013 Newsletter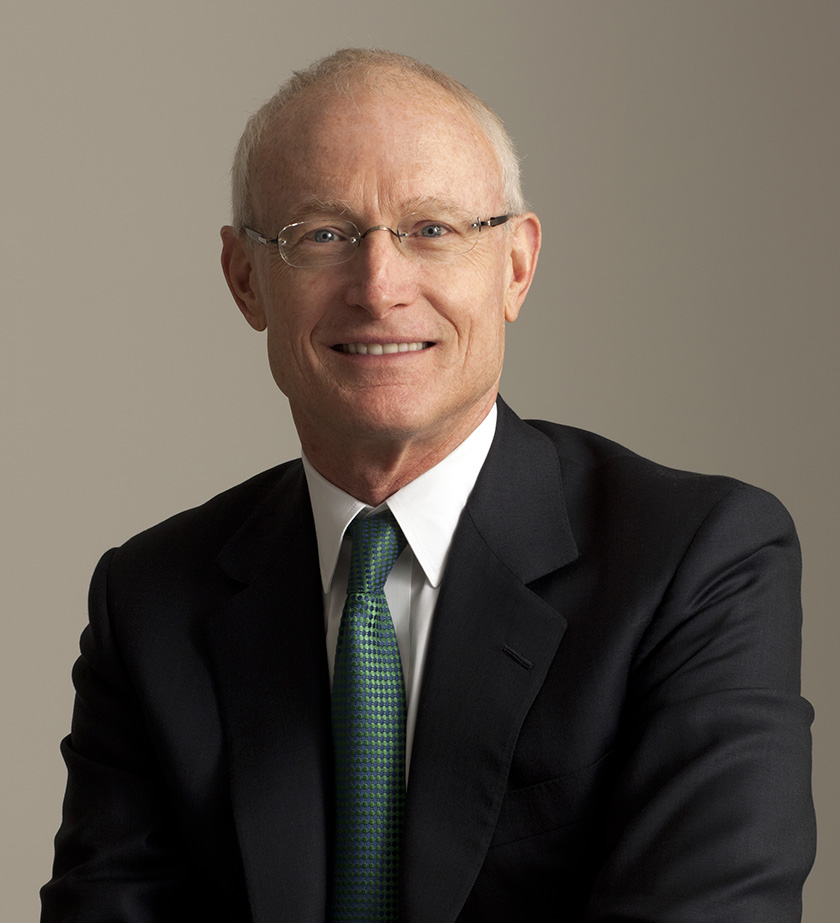 Dr. Michael Porter,
Harvard Business School
Michael E. Porter is the Bishop William Lawrence University Professor at Harvard Business School. He is a leading authority on competitive strategy, the competitiveness and economic development of nations and regions, and strategic approaches to social problems such as health care and corporate responsibility. In 2001, Harvard Business School and Harvard University jointly created the Institute for Strategy and Competitiveness, dedicated to furthering Professor Porter's work.
Dr. Porter recently answered some questions about the importance of clusters to U.S. economic competitiveness and the benefits that recent federal initiatives in promoting clusters will bring to the U.S. economy.
Question: Clusters are an increasing focus of both local and federal economic development initiatives. Why are these economic networks critical to increasing America's global competitiveness?
A: The fundamental goal of economic policy is to enhance competitiveness, which is reflected in the productivity of a region in producing goods and services. High and rising productivity allows firms in a region to compete in national and international markets while improving wages and the standard of living of the average citizen. Clusters are crucial drivers of regional productivity. Firms that are located within a cluster can access specialized inputs more efficiently, transact more efficiently, share technologies and knowledge more readily, start new businesses more easily, and innovate more rapidly. Clusters also foster the development of specialized infrastructure and initiatives such as training programs to meet a cluster's particular workforce needs.
Globalization has made clusters more, not less, important. Falling barriers to trade and investment have exposed previously protected industries to competition, allowing strong clusters to grow stronger and leading weaker locations to lose position. Globalization neutralizes many sources of competitive advantage that can be accessed from a distance, such as cheap labor, raw materials, or generic technology. Paradoxically, this means that the local advantages of clusters are more important to American regions in global competition. Firms located in strong clusters enjoy advantages based on proximity that are difficult for outsiders to tap. The U.S. Competitiveness Project at Harvard Business School has found that cluster development is an essential tool for leaders to strengthen the U.S. economy in a global marketplace.
What Is a "Cluster"?
According to the U.S. Cluster Mapping website, a cluster "is a geographic concentration of interconnected companies, specialized suppliers, service providers, and associated institutions in a particular field that is present in a nation or region. Clusters arise because they increase the productivity with which companies can compete."
Q: The Obama Administration has taken significant steps and made key investments to support and strengthen industry clusters through initiatives such as the Jobs and Innovation Accelerator Challenge. What benefit do you think such federal action has on supporting economic development?
A: Well-designed federal policies to support cluster development can have powerful benefits for regional economic development. Recent studies confirm that strong clusters have a substantial positive effect on wages, job growth, innovation, and new business formation in a region. Cluster-based policy aims to foster the positive externalities and spillovers that occur within clusters, encourage private sector collaboration to improve the business environment, and make existing economic development programs far more effective by tying them to the needs of groups of local businesses. Federal policies and programs based on cluster principles reinforce the natural economic specialization across states and regions, which increases productivity and productivity growth. This fosters positive-sum competition across states and regions, where all areas can benefit from increasing productivity. Traditional economic policies often retard specialization by distorting markets through subsidies and awarding public resources based on political rather than economic consideration. When federal, state, and local economic development efforts are based on cluster concepts, federal policies are more effective because they are better connected to the realities of state and local economies. Indeed, federal leadership in cluster-based policy encourages cluster-based approaches at the state and local level.
Q: Through the collaborative effort of the U.S. Department of Commerce's Economic Development Administration and Harvard, new tools, data, metrics, and case studies related to clusters are being developed and disseminated. What value do you think that the tool affords to support both micro and macroeconomic development decision making?
A: There is a growing demand for detailed data on economic geography, including comparative benchmarks across regions to enable governments and other organizations to better understand regional strengths and weaknesses in order to develop and implement more effective regional development strategies. The new U.S. Cluster Mapping website provides practitioners, policy makers, and researchers with powerful data and tools to understand the economic composition of regions, explain differences in regional performance, better align regional priorities with the needs of the economy, and identify appropriate partner organizations across the country. The new data, tools, guides, and directories will help to strengthen U.S. competitiveness by providing U.S. and regional leaders with new information to help make better economic development decisions.
In order to help regions identify their areas of specialization, we have updated cluster definitions using rigorous methods to reflect new and emerging industries and shifting locational patterns. Then, consistent definitions of clusters are applied across the entire United States to allow clusters to be mapped by region. Regions can then easily compare themselves to one another. The site also provides reports and studies on individual clusters and cluster initiatives to provide policymakers and practitioners with concrete examples of what works. Finally, to facilitate information sharing—on areas such as cluster initiatives, technology parks, and regional economic development agencies—local organizations can register themselves in an open, searchable database.