Q&A: Regional Development and the Revitalization of American Manufacturing
July 2013 Newsletter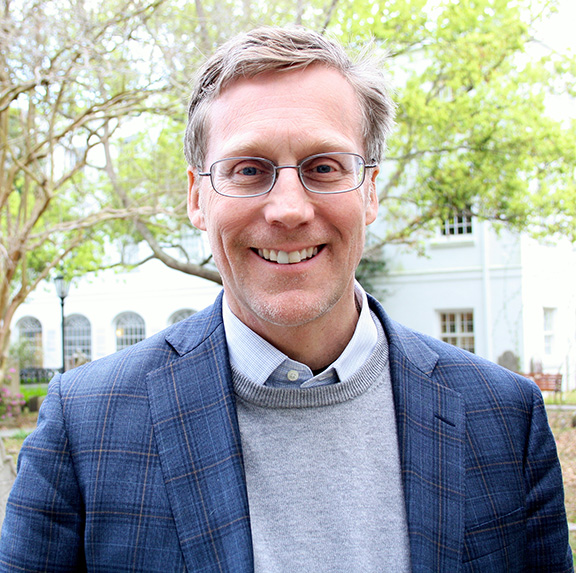 Mark Muro, senior fellow and director of policy at the Brookings Institution's Metropolitan Policy Program
Mark Muro is a senior fellow and the director of policy at the Brookings Institution's Metropolitan Policy Program, where he manages the program's public policy analysis and leads its Next Economy Initiative. Currently he is leading a series of analyses focused on North American "advanced industries"—that is, industries characterized by the development and deployment of new technologies. He recently answered some questions about revitalizing the U.S. manufacturing sector and the importance of regional strategies in achieving this.
Question: In your work at the Brookings Institution you've talked about revitalizing American manufacturing and the needs of the "next economy." What are those needs and the long term impact to the nation's global competitiveness?
A: America needs to revitalize its manufacturing sector for many reasons, not the least of which is the fact that a solid production base is necessary to maintain the nation's innovation prowess, which everyone agrees is essential. But there is a broader imperative for maintaining and expanding U.S. leadership in advanced manufacturing. This owes to the fact that expanding our manufacturing base is critical to renovating the nation's flawed growth model. The Great Recession, after all, reflected the breakdown of the old model. For too long, the United States has glorified consumption over export-oriented production; speculation over investment; financial engineering over real engineering. However, since the 2008 crash, we and others have been calling for embrace of a new model—one oriented more toward innovation and engineering and production and exports; one that might improve the nation's woeful negative trade balances and somewhat "rebalance" the nation's consumption-heavy economy. For that reason, we think investing in what matters, seeking to renew our manufacturing sector, and committing to boost exports are hugely important aspects of getting our house back in shape. So you see: Bolstering the manufacturing sector is important in itself, but looms large in broader efforts to renew the nation's economy.
Q: You have expressed support for the U.S. Commerce Department Economic Development Administration's Investing in Manufacturing Communities Partnership (IMCP)—an Obama administration initiative that will help accelerate the resurgence of manufacturing and create jobs in cities across the country—and you have have emphasized the importance of the local and regional focus, as well as the need to embed regional advanced industry hubs in their surrounding industry clusters and supply chains. Why is supporting bottom-up, regionally-focused cluster strategies important, and how successful are they in stimulating economic activity in the United States?
A: Getting the strategy right in localities is important because that's where the firms and clusters and supply chains are. But that's obvious. Let's go farther. Designing strategies and initiatives with their regional impact in mind is critical because innovation and its deployment does not happen just anywhere. It happens in places, most notably within metropolitan regions, where firms and workers tend to cluster in close geographic proximity, whether to tap local supplier networks, draw on local workers, or profit from formal and informal knowledge transfer. If properly channeled, these "co-location synergies," as the NIST economist Greg Tassey has dubbed them, will ensure that value added through innovation spreads through and remains within the domestic manufacturing supply chain. Nor is this only a "soft" benefit. Increasingly the literature confirms that such local synergies—accumulated region by region—yield real economic benefits: increased patenting, faster new business formation, enhanced growth. In sum, regional strategies look like a very shrewd way to encourage collaboration on critical challenges, spur knowledge transfer, and help reinforce regional synergies for the nation's benefit. Let's launch some more of them!
Q: In a recent op-ed you noted that "If U.S. regions—working with their states and the federal government—can bolster the density, efficiency, and vitality of the nation's regional industrial clusters they will add to overall advanced industry competitiveness." Expand on this thought.
A: Optimizing the performance of our regional clusters and supply chains isn't just a "nice thing to do" for U.S. cities and metropolitan areas. Instead, it's a critical strategy for boosting the performance of firms, industries, and the national economy. More and more advanced firms are deciding where to locate facilities and hire workers based on the quality of local regions' innovation scenes, information flows, their institutions. They want to know about the health and vitality of what the Harvard Business School scholars Gary Pisano and Wily Shih call the local "industrial commons" and others the local "ecosystem." So the more effectively states and Washington work to support the vitality of these local ecosystems the more we may begin to see the revitalization of our regional industrial centers—and the emergence of new ones. So there's a fascinating truth here: To boost the nation's competitiveness we need to go through America's diverse, resurgent regions. I think it bodes well that the EDA is trying to do that.