Success Story
July 2013 Newsletter
EDA Investments: Supporting Entrepreneurship and Job Creation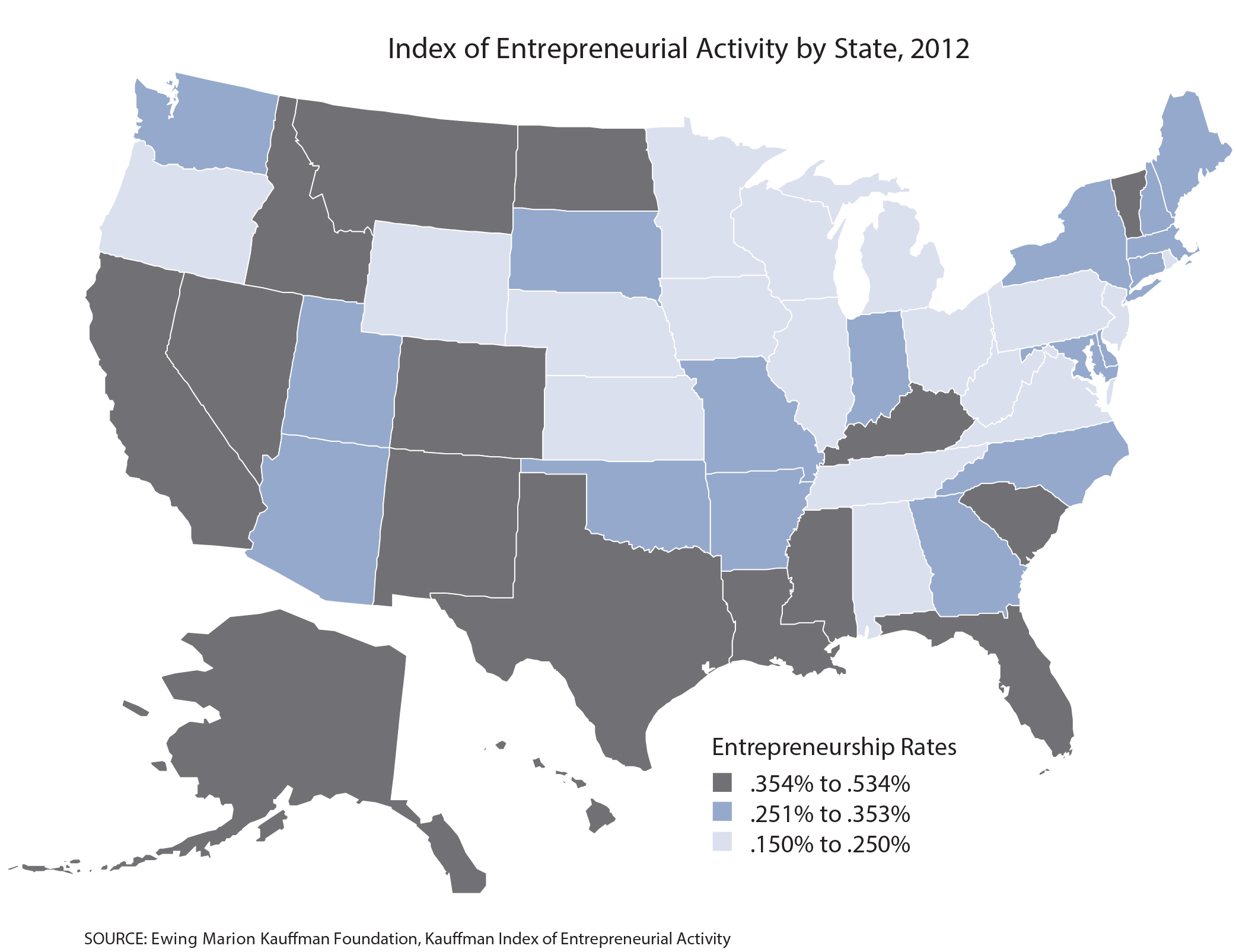 What do the states of Montana, Vermont, New Mexico, Alaska, and Mississippi have in common? They are, according to a report published this spring by the Kauffman Foundation, Index of Entrepreneurial Activity, 1996–2012, the states that posted the highest rates of entrepreneurial activity in 2012.
According to the Kauffman Foundation report:
Montanans operate 530 businesses per 100,000 adults, Vermonters and New Mexicans operate 520 businesses per 100,000 adults, and Alaskans and Mississippians operate 430 businesses per 100,000 adults.

A most important measure—the formation of businesses with employees—held steady from 2011 to 2012: At 0.11 percent (meaning 11 employer businesses per 100,000 individuals), an average of 193,000 new employer businesses were formed each quarter in 2012.
This is important, and good, news about our economy. And these states should be applauded for what they are doing to foster entrepreneurship, which is a driver of economic growth and prosperity.
Support for entrepreneurship is a central part of the Economic Development Administration's mission as it works to establish a foundation for sustainable job growth and the building of durable regional economies throughout the United States.
Last November, when he proclaimed National Entrepreneurship month, President Obama noted that "because the new businesses created by entrepreneurs are responsible for most of the new jobs in our country, helping them succeed is essential to helping our economy grow." Through its investments and partnerships, EDA is helping to deliver on that promise.