Highlights
August 2013 Newsletter
HIGHLIGHTS
Secretary of Commerce Pritzker Launches Nationwide Listening Tour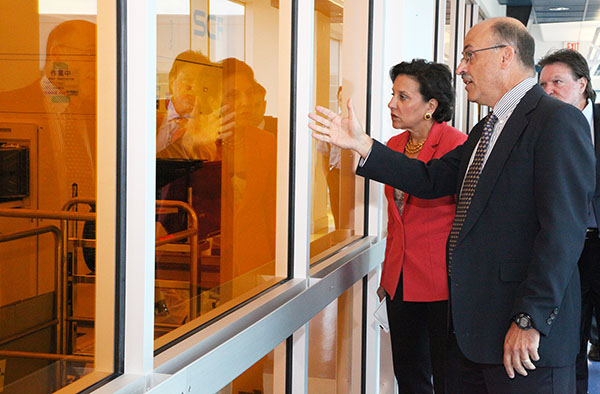 Secretary Penny Pritzker at New York College of Nanoscale Science and Engineering, July 30, 2013
Secretary of Commerce Penny Pritzker launched a nationwide listening tour in July, with plans to travel across the country to meet with business and thought leaders, entrepreneurs, academics, and Department of Commerce employees.
"As Secretary of Commerce, my goal is to serve as a bridge to the business community—both domestically and abroad—so that we can work together to strengthen the economy and create jobs and opportunities for all Americans," said Pritzker. "I intend to leverage the sum of my experiences as an entrepreneur, a business leader, and a citizen deeply committed to American competitiveness to help strengthen the Department and the government-wide leadership it provides in areas such as manufacturing, attracting business investment, innovation, and exporting."
Secretary Pritzker's first stop was Colorado on July 18, where she toured Ball Aerospace and Technologies Corp., which produces spacecraft instruments and sensors, radio frequency and microwave technologies, and a variety of advanced aerospace technologies and products. She also participated in a roundtable with local business and community leaders, as well as government officials, to hear about the challenges they face when it comes to the growth and success of businesses and the economy.
On July 30, Pritzker traveled to Albany, New York, and Hartford, Connecticut. In Albany, she met with senior leadership of SEMATECH and the New York College of Nanoscale Science and Engineering (CNSE). In Hartford, she participated in a tour and roundtable discussion at APS Technology, a winner of the President's E Award this year in recognition of its export successes.
Manufacturing Council Hears EDA Update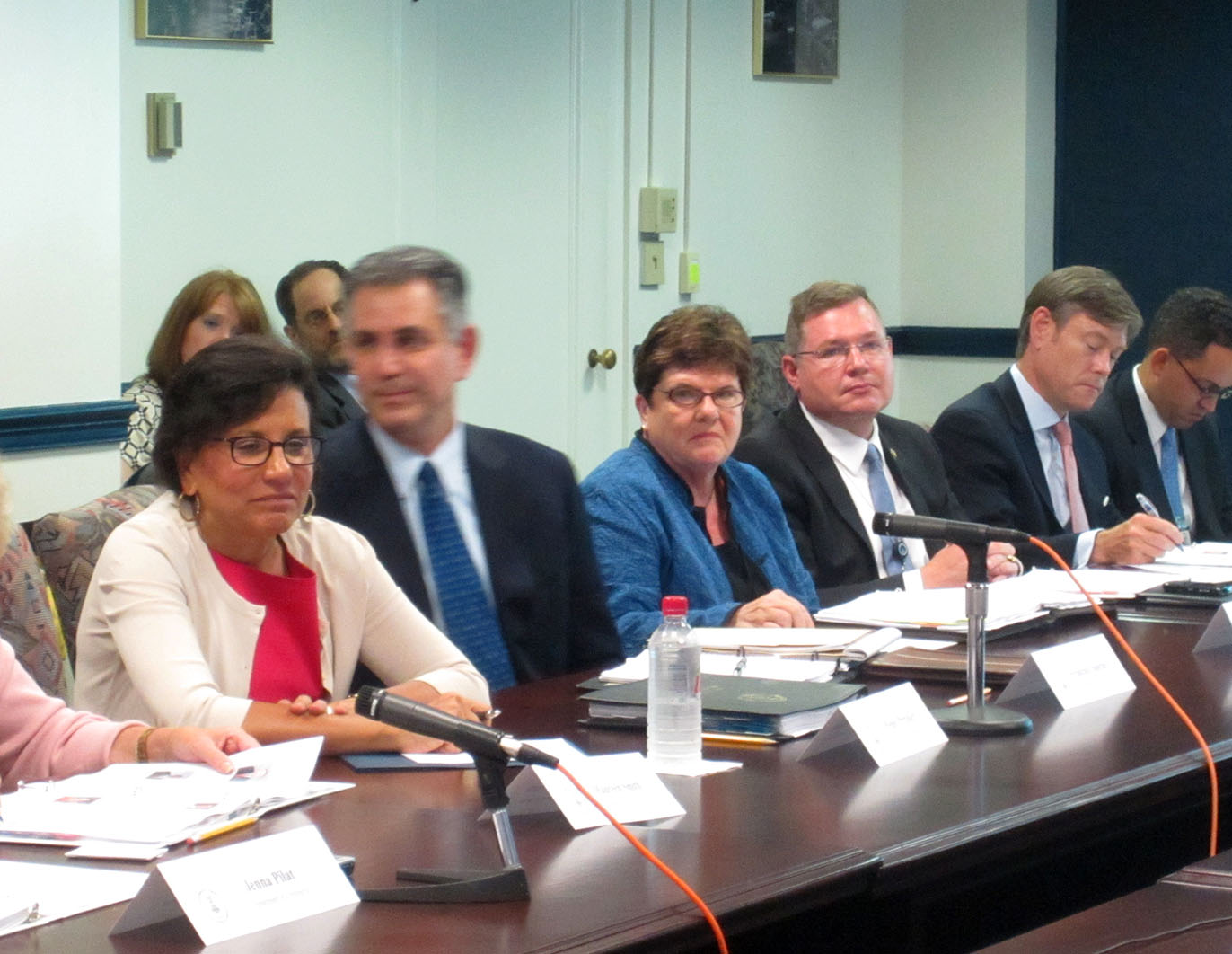 Secretary Penny Pritzker (left), Deputy Assistant Secretary Matt S. Erskine (far right) at Manufacturing Council
On July 23, Deputy Assistant Secretary of Commerce for Economic Development Matt S. Erskine updated members of the Manufacturing Council on the work EDA is doing to promote U.S. manufacturing, and offered the latest details on the Investing in Manufacturing Communities Partnership (IMCP), which was proposed as part of the President's 2014 budget. "The IMCP is being initiated this year through competitive funding for regional implementation-ready strategy grants," said Erskine. "These strategy grants and roundtables will set the stage for larger-scale investments next year, as envisioned in the President's budget." For more information on IMCP, visit the EDA website.