Q&A: Planning and Partnering in Pursuit of American Competitiveness
August 2013 Newsletter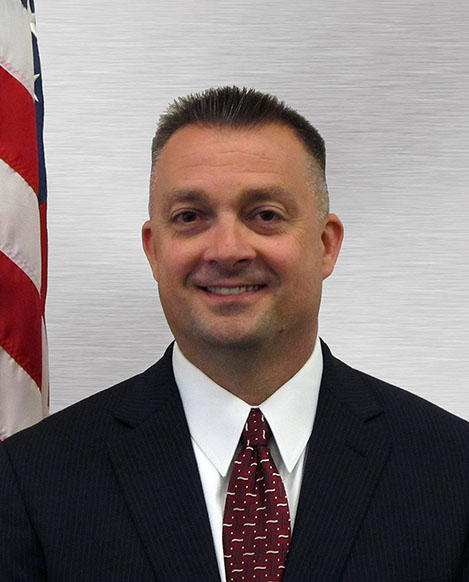 Joe McKinney, executive director of the National Association of Development Organizations
Joe McKinney serves as executive director of the National Association of Development Organizations (NADO). Headquartered in Washington, D.C., NADO provides advocacy, education, research, and training for the nation's 540 regional planning and development organizations. Prior to coming to NADO in October 2012, McKinney was executive director of Land-of-Sky Regional Council in Asheville, North Carolina, from 2003 to 2012. Under his leadership, Land-of-Sky became nationally recognized for its innovation and program expansion in areas such as planning and economic development, workforce development, transportation and transit, aging services, volunteer services, and geographic information systems. Recently, McKinney answered some questions about the role that economic development organizations play in strengthening U.S. competitiveness and how they are successfully partnering with other organizations and the federal government to do so.
Q: Last November, you became executive director of the National Association of Development Organizations (NADO). What do you see as NADO's top priorities today?
Our organization's top priority is to promote regional strategies, partnerships, and solutions to strengthen the economic competitiveness and quality of life across America's local communities. Specifically, NADO serves as the "eyes and ears" of the nation's regional development organizations, particularly as it relates to federal policies and legislation that may have local impact. We support federal initiatives that encourage regional approaches to improving the economic conditions in our nation's small and rural communities. NADO has a keen focus on public infrastructure improvements, comprehensive economic development planning, transportation planning, business development finance services, and other traditional building blocks that promote regional development and economic growth.
Since becoming director, my priority has been to encourage our members to better communicate regional successes to their state and federal officials. For many years, regional development organizations have quietly worked behind the scenes to promote locally-driven economic development. As a result, our biggest champions are often local elected officials. However, if we are to continue to be catalysts for economic development, we must make sure that our successes are effectively communicated beyond the local and regional level.
Q: What role do the regional economic development organizations you represent play in strengthening the economic competitiveness of America's regions?
Our member organizations are typically governed by local elected officials, along with representatives from the business community, educational institutions, nonprofit sector, and the general public. They work collaboratively with federal, state, and local officials to solve area-wide challenges and build strong communities. Particularly in small metro and rural regions, regional economic development organizations provide the capacity and resources that smaller local governments may not have.
Challenges to our regions' economies cannot be solved using a traditional "silo" approach. Regions must work together collaboratively (and comprehensively) to build competitive economies. Our regional development organizations often serve as conveners that pulls together public and private sector groups to find solutions that have lasting impacts.
NADO Annual Conference
NADO's Annual Training Conference in the premier training conference for regional development organizations nationwide. This year, the conference will be held August 24–27 in San Francisco, California, and will bring together more than 650 professionals, including executive directors, policy board members, program staff, and many others. For more information, visit the conference website.
Q: How can the federal government successfully partner with economic development organizations to promote regional growth and job creation?
The Economic Development Administration (EDA) has an ideal model for partnership on a local and regional level. First, the agency's planning grant program provides economic development districts with the resources to adequately assess the region's challenges, identify opportunities and impacts, and prioritize needs. Once these comprehensive plans are in place, EDA provides funding opportunities through its Public Works and Economic Adjustment programs to help communities promote growth. Most importantly, EDA remains focused on job creation through these grant opportunities, instead of speculative funding that simply "hopes" that the end result might be the creation of a few jobs.
"Challenges to our regions' economies cannot be solved using a traditional "silo" approach. Regions must work together collaboratively (and comprehensively) to build competitive economies."
Q: Our aging infrastructure has come to the forefront in recent public discussions about U.S. economic competitiveness. Where do you see the greatest needs, and how can they be best addressed by an agency such as EDA?
Infrastructure has always been a core component of a strong national economy. Across the nation, local governments are faced with repairing and replacing water and sewer lines and facilities, roads, and other community facilities that serve as the backbone of a region. As it has for many years, EDA is a key partner in helping local governments and regions address this critical challenge. By requiring a local financial commitment in order to access federal funding, EDA ensures that communities provide the appropriate resources to rebuild their infrastructure. This rebuilding is not the sole responsibility of the federal government, the state government, or the local government—it's a shared responsibility that requires partnerships from all levels of government.
Q: EDA has long worked with NADO's members—including North Carolina's Land-of-Sky Regional Council, where you were previously the executive director—to fund economic planning studies. How effective are these to the economic development process?
I have been fortunate to serve in various leadership roles in government on the local, regional, and national levels. Throughout my career I have considered myself an implementer, rather than a planner. My satisfaction comes from accomplishing goals, rather than planning for them. However, the one lesson I learned early on is that planning is not only important to the success of a project, it is essential. A community cannot achieve economic success without having a coordinated plan in place to guide that success. The collective process of identifying what is needed in a region is the beauty of the EDA planning grants. It enables communities to work together to achieve success. As Dwight D. Eisenhower once said, "Plans are nothing. Planning is everything."