Message From Acting Assistant Secretary of Commerce for Economic Development
Matt S. Erskine
November 2013 Newsletter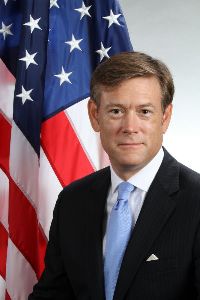 Dear Friends,
Economic growth is spurred by competition and fueled by collaboration. Small businesses, local communities, and regional economies depend on both to thrive. This issue of Innovate@EDA highlights concrete examples of competition and collaboration that jointly create success across a variety of sectors and on many scales.
This month's EDA newsletter spotlight is on two EDA-led national multi-agency manufacturing initiatives that were announced recently. The agency will support winners of the Investing in Manufacturing Communities Partnership (IMCP) and the Make it in America Challenge as they work to increase the competitive advantage of local communities and bring manufacturing jobs and investment to economically distressed regions.
Our featured success story describes EDA's investment in the organizations building the Baltimore Food Hub. This innovative project will leverage expertise and funding from the public, private, and non-profit sectors to transform unused, historic Baltimore buildings into facilities vital to entrepreneurs and workers in the city's food economy.
Our Q&A with Valerie Piper, Deputy Assistant Secretary for Economic Development at the United States Department of Housing and Urban Development (HUD), explores her leadership in implementing cross-cutting strategies between HUD, EDA, and other federal agencies to support jobs and small business across the country.
While EDA's work is focused on regional innovation and competitiveness in the U.S., our successful models are increasingly looked to as best practices by other countries. The most recent international recognition of EDA's work involves EDA funded projects featured in the Signs of Competitiveness in the Americas Report 2013.
Each of these stories shows how effective collaboration leads to novel competitive advantages for organizations and communities, regardless of their size or specialty. EDA is proud to be part of this innovative mix.

EDA was proud to work with the economic development community on the successful SelectUSA Investment Summit. Please continue to let us know how we can continue to support you and improve our level of service.

Thank you for your interest in our work at the U.S. Economic Development Administration, and thank you for your partnership.