Success Story
June 2014 Newsletter
Mining Data for Golden Economic Opportunities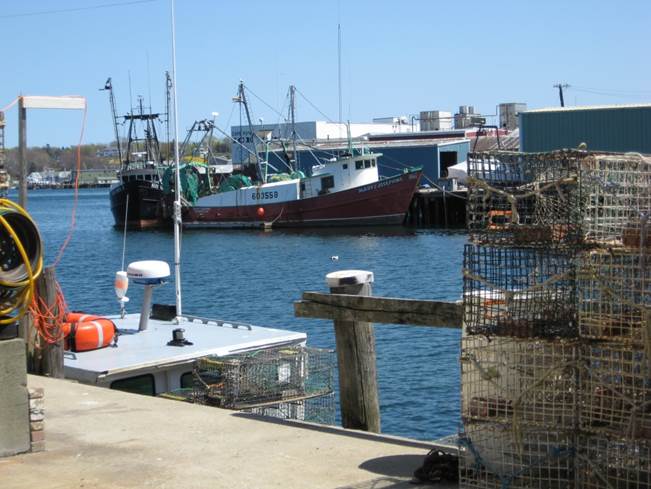 The Port of Gloucester
There are a few things that are consistently drilled into us throughout our education. We're told from a young age to always check our work or proofread our papers. We are also instructed that we should say "may I" instead of "can I." Most fundamentally, across any and all subjects, we are taught the importance of data. While it isn't always referred to as such, data is the supporting argument in an essay, it's the showing our work in math, and it's the basis of defending any theory.
In 2008, the Port of Gloucester, Massachusetts, was at a crossroads. The harbor, formerly the heart of the city, was contributing less than 1.5% to the tax revenue for the city and the fishing industry had shrunk by 80 percent over the previous 25 years.
In a 2011 Harbor Economic Plan, the community established a framework for understanding the waterfront economy, as three intertwined and mutually supportive strands: the fishing industry, the visitor-based economy, and a nascent maritime economy. A 2011 visit from an EDA Assessment Team encouraged the city's approach to diversifying its economy.
The EDA granted the regional planning agency and the city funding to host a two-day Maritime Summit to explore the emerging target sector. At the summit, the community found extensive regional knowledge-based ocean innovation activities.
Many groups split off to explore avenues for growth. The community brainstormed an array of new marine uses for a vacant parcel owned by the city, and subsequently funded focused workshops for a marine innovation center. The Fisheries Commission began a thorough documentation of all dockage and potential dockage in the working port to ensure the continued compatibility of the new uses without displacement of the fishing fleet.
In its 2014 Harbor Plan, the city and its Harbor Plan Committee outline the need for an economic strategy based on a detailed understanding of the local assets, to include a maritime sector opportunity analysis and specific economic attraction strategies. The plan is expected to be completed later this month.
The city has nearly a third of its job market in the maritime economic sectors, from fishing, processing, biology, and food sciences, to whale watch boats, schooners, and summer tourism. By clarifying its target markets, the city has enlisted state cooperation in contemporizing the zoning on the harbor, and is attracting financial partnerships for waterfront development.
The waterfront is seeing results. Ocean Alliance, a research institute that studies whales and human impacts on the marine environment, purchased, restored and currently occupies a former Paint Factory. Construction has started on two remaining brick buildings, one of which will host a robotics laboratory, and a local developer has made a $20 million investment.
The community values its working waterfront, and had a theory that 400 years of "Going down to the Sea in Ships" provides a platform for 21st century ocean innovation. Each step of data collecting has focused that theory and enabled waterfront growth and development.