Q&A: Julie Lenzer, Director, Office of Innovation and Entrepreneurship, EDA
August 2014 Newsletter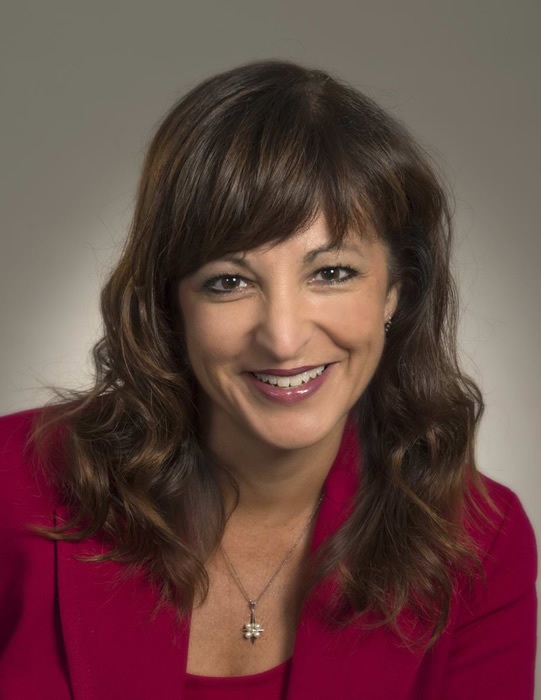 Julie Lenzer, Director of the EDA Office of Innovation and Entrepreneurship
Julie Lenzer was recently appointed by U.S. Secretary of Commerce Penny Pritzker to lead the Office of Innovation and Entrepreneurship (OIE), an office within the Commerce Department's Economic Development Administration (EDA). In her capacity as Director of the OIE, she is charged with driving programs and policies that support innovative economic development such as innovation-based entrepreneurship and regional innovation clusters. Her passion is infusing innovation and entrepreneurial mindset coupled with action into individuals, communities, and regions to act as a catalyst for economic growth.
Formerly, she was the Executive Director of the Maryland Center for Entrepreneurship (MCE) which is an initiative of the Howard County Economic Development Authority. Based in Columbia, Maryland the MCE is focused on igniting the entrepreneurial culture and bringing together the entrepreneurial ecosystem across the state. During her tenure, the MCE quadrupled its client base and saw the creation of new programs such as 3D Maryland, a leadership initiative connecting resources in additive manufacturing; the Conscious Venture Lab, an accelerator focused on Conscious Capitalism; and a technology transfer accelerator in partnership with Johns Hopkins Advanced Physics Lab and other leading research institutions. She was the Co-Chair of Startup Maryland which launched a highly successful bus tour across the state, "Pitch Across Maryland," connecting entrepreneurs with each other and the resources they need to start and grow. She is also the co-founder and former CEO of the Path Forward Center for Innovation and Entrepreneurship, a nonprofit that helps women expand economic opportunity by starting and building growth-oriented businesses. The Center, home of the award-winning ACTiVATE program, focuses on businesses that have the potential to leverage technology as they grow beyond the founder to create jobs, increase opportunities, and improve the world.
Q1: What is the Office of Innovation and Entrepreneurship?
Office of Innovation and Entrepreneurship was created by former Secretary of Commerce Gary Locke and made official by Congress through the America Competes Act of 2010 to:
Promote and support high-growth entrepreneurship and accelerate commercialization of federally funded research.
Work with other agencies and the White House to collaborate on policies and programs to support entrepreneurship and commercialization such as the i6 Challenge.
Support the National Advisory Council on Innovation and Entrepreneurship (NACIE), which is chaired by the Secretary of Commerce.
Q2: What attracted you to EDA and to this position?
I am a recovering entrepreneur who has found a passion in building and connecting entrepreneurial ecosystems. I have a very eclectic past, with includes starting, growing, and cashing out of a technology company; teaching entrepreneurship and technology transfer; and actually licensing technology to start a nonprofit. The past 2 ½ years I was Executive Director for the Maryland Center for Entrepreneurship, which was a part of the Howard County Economic Development Authority and also the Co-Chair of Startup Maryland. In both of those roles, I worked to bring together the resources needed to help companies start and grow. I also experienced first-hand the opportunity available when communities leverage innovation and entrepreneurship as an engine of economic growth. All of these diverse experiences feed into my current role, which provides an ideal opportunity to provide an impact at a national level.
Q3: What do you see as the greatest challenge and as the greatest opportunity facing your office?
The greatest challenge is working within the government at the speed of entrepreneurship when there are so many things I would like to do. That is also the greatest opportunity. Thankfully, I have found an incredibly hard working and dedicated set of folks within EDA who are equally passionate about empowering communities.
Q4: What do you hope to accomplish over the next two and a half years?
In addition to supporting NACIE and launching another i6 Challenge (or two), I have three primary goals for my time in OIE:
Help integrate innovation ecosystems, both within regions (top-down and bottom-up) and between regions to resources as well as best practices paying special attention to remote and rural areas.


Continue to expand the conversation around economic development to include innovation and entrepreneurship as recognized engines of economic growth.


Infuse a mindset of innovation and entrepreneurial thinking across generations and industries of workers to instill job skills employers and startups need to be more competitive in a global market.