Highlight: 2015 SelectUSA Investment Summit: On your mark… get set…
November 2014 Newsletter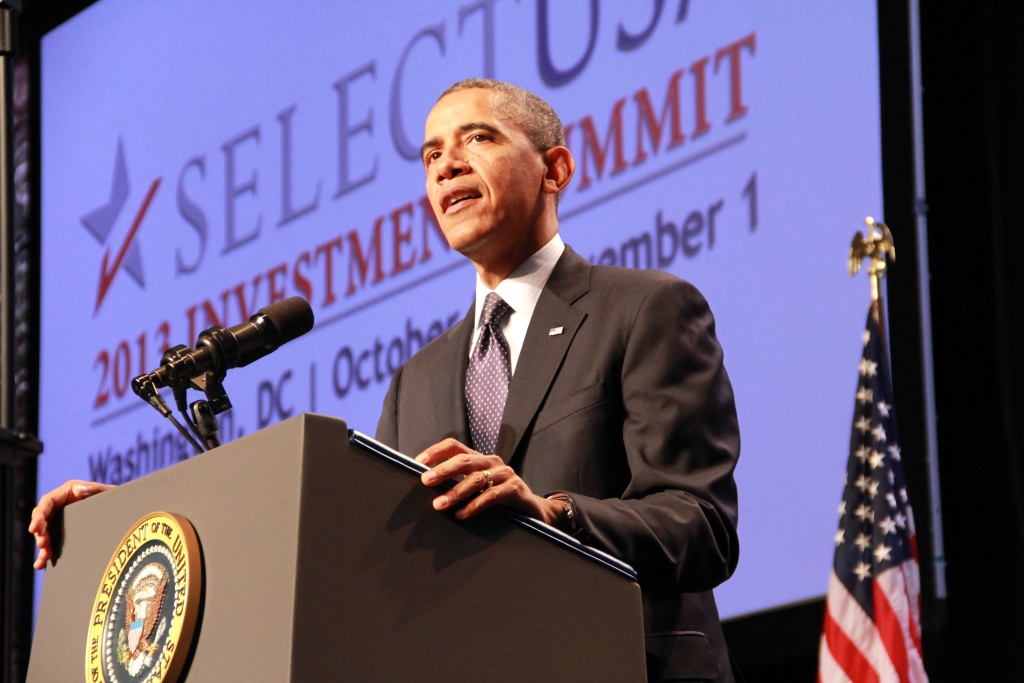 President Obama Addresses the 2014 SelectUSA Investment Summit
Great news: Registration will open soon for the 2015 SelectUSA Investment Summit to be held on March 23-24, 2015. As those who attended last year can attest, the first SelectUSA Investment Summit was a tremendous success, and next year's will be even bigger and better. While the team at SelectUSA works closely with economic development organizations (EDOs) every day of the year, the 2015 Investment Summit will pull out all the stops and bring investors from around the world to meet with U.S. EDOs under one roof.
When you register for the Summit, you'll get access to our robust matchmaking system where you can arrange one-on-one meetings with potential investors. You'll learn about the latest trends in foreign direct investment (FDI) and reshoring from high-profile speakers, as well as practical resources to help you more effectively attract investment. You'll also be able to connect with other economic developers, service providers, and government officials who can share tools and information to help you bring more jobs home.
In 2013, SelectUSA had a tremendous turnout with representatives of more than 200 EDOs from 48 U.S. states, 4 territories, and the District of Columbia, as well as international participants from 60 foreign markets.
The 2015 Summit will be held at the Gaylord Convention Center in National Harbor, Maryland, just a 15-20 minute cab ride from downtown Washington, DC. At this new venue, there will be a large trade show floor open throughout the two days, where you'll have the opportunity to show off the advantages that your location has to offer.
So what can you do right now to get ready for the 2015 Summit?
Thanks for all the work you do to bring investment, jobs, and innovation to our country. Hope to see you at the Summit in March!
About SelectUSA
SelectUSA is the U.S. government-wide program to promote and facilitate business investment into the United States, housed within the Department of Commerce. SelectUSA services for EDOs include on-the-ground support from U.S. Commercial Service offices in more than 70 international markets; counseling on best practices for FDI attraction and reshoring; information and data on FDI trends; an ombudsman service for issues involving federal regulations; and high-level investment advocacy assistance. Learn more at www.SelectUSA.gov.