Spotlight: Women in Leadership
March 2015 Newsletter


We're at an interesting moment in history for women. The debate about "having it all" or "leaning in" versus "opting out" dominates conversations about women's contributions to the working world. So much is made about how women balance their career and family (or their decision to forgo one or the other), but less is said about the contributions they make to their organizations. March marks Women's History Month, and EDA would like to take a moment to highlight several prominent female leaders for what they accomplish within their organizations and communities. Let's all applaud them for what they do instead of debating how they do it.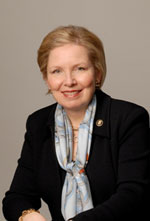 Linda Mysliwy Conlin is the President of the World Trade Center of Greater Philadelphia where she oversees the day-to-day operation and program development. In this capacity, she is responsible for establishing and executing key goals, objectives and strategies for the WTCGP, which provides a world-class portfolio of international trade services and key global connections to help the region's companies succeed in global markets, expanding the economic growth of the region as a whole. A member of the World Trade Centers Association, the WTCGP connects businesses in the Greater Philadelphia Region to over 750,000 world trade center members in 96 countries. With over 25 years of experience in international trade, trade finance, and public policy, Ms. Conlin's career includes serving as assistant secretary for trade development with the U.S. Department of Commerce and as executive director in New Jersey's Commerce and Economic Growth Commission from 1994 to 1999. She also held positions at the U.S. Travel and Tourism Administration, the U.S. Department of State, and the U.S. Information Agency.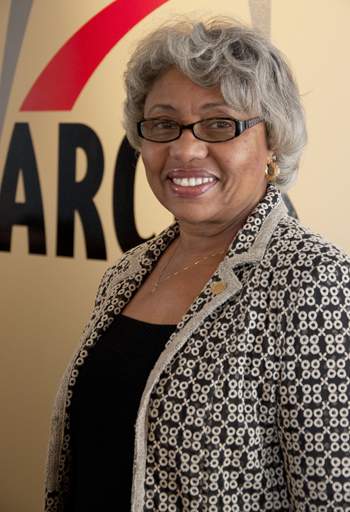 Jacqueline Davis-Wellington is the Executive Vice President and Chief Operating Officer, St. Louis Economic Development Partnership. She oversees operations and management for St. Louis County's commercial, industrial, and business redevelopment initiatives. She also leads the Land Clearance for Redevelopment Authority of St. Louis County, St. Louis County Port Authority, Lambert Airport Eastern Perimeter Joint Development Commission, and Wellston Redevelopment Corporation. Ms. Davis-Wellington has more than 25 years of experience in construction, environmental, and redevelopment project management. She serves on a variety of boards, including the New City School Advisory Council and is on the board of Area Resources for Community & Human Services, African Heritage Association Board of Directors, PNC Bank Community Development Corporation, the Wyman Center, and Urban Land Institute. She has been recognized for her contributions to her community, receiving several awards: Girl Scouts of Eastern Missouri's "Women of Distinction," Winning Women's "Women Influencing Now" and St. Louis Business Journal's "Most Influential Minority Business Leader."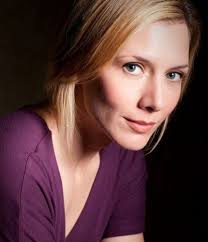 Tiffany Wilson Karp is the Executive Director, Global Center for Medical Innovation, where she leads the day-to-day operations of the center.  She joined the Global Center for Medical Innovation (GCMI) in 2011 to direct business development activities, build strategic relationships and bring together core members of the medical device ecosystem. She is working with universities, clinicians, industry, investors and startups focused on innovation, patient care and economic growth. In addition, Ms. Karp currently serves as a member of a number of professional associations and boards. She is President of the Southeast Medical Device Association (SEMDA) and the Chair of the T3 Labs Advisory Board. She is also a Member of the National Advisory Council on Innovation and Entrepreneurship (NACIE) at the US Department of Commerce. She led the Sponsorship Committee of the 2013 SEMDA Conference and has served as the Co-Chair of the Medical Device Subcommittee of the Metro Atlanta Chamber Bioscience Leadership Council.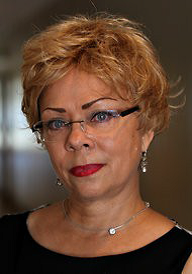 Temetry A. Lindsey, DPA is President & CEO, Inland Behavioral and Health Services, Inc. (IBHS) in San Bernardino and Banning, CA. Throughout her 30 year tenure, Dr. Lindsey has guided IBHS in continuously working to deliver high quality, linguistically and culturally respectful health, dental, nutritional and behavioral health services to over 11,000 children, adults and elders every year. Lindsey championed a five-year, $10 million campaign to relocate IBHS's main clinic from outdated and cramped quarters to a space downtown that can now serve many thousands more patients. She also led the charge to expand low-cost, quality health care services into neighboring Riverside County, opening the newly constructed Banning Family Health Center in this medically-isolated community in 2012. She has also worked closely with the California Primary Care Association (CPCA) to address provider shortages with intensive outreach and recruitment of clinicians. In 2013-14, IBHS participated in outreach and enrollment activities for Covered California, helping to enroll over 1500 uninsured individuals into Medi-Cal and other health insurance products. In recognition of her leadership, Dr. Lindsey has received numerous awards, including The Inland Empire Leaders of Distinction Award from the Business Press, 2002; The San Bernardino County Medical Society Outstanding Citizen Award, 2003; The National Association of Community Health Centers (NACHC) Betsey K. Cooke Grassroots MVP Award, 2007; The Golden State Medical Association Spirit Award, 2008; A San Bernardino City Unified School District Certificate of Appreciation, 2013; and A State of California Senate Certificate of Recognition, 2013.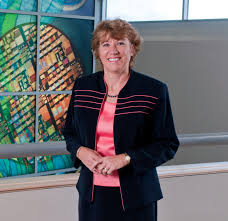 Jane Muir is the Director of the Florida Innovation Hub at the University of Florida. Muir's career spans three decades with a broad range of professional experiences with marketing, sales, management, and technology transfer. She spent the first decade of her career in the private sector at several international corporations. For the past 20 years she has held leadership roles in technology transfer at the University of Florida first in the College of Engineering as the Marketing Director for the NASA Southeast Regional Technology Transfer Center, and most recently as the Associate Director of the Office of Technology Licensing. In addition she also serves as Director of UF Tech Connect and Director of the Florida Innovation Hub at UF – a unique 50,000-sq.-ft. incubator that provides offices, labs and other resources to startup companies commercializing research from Florida universities. Jane previously served as the Vice President for Professional Development for the Association of University Technology Managers (AUTM), where she developed and implemented training programs on a variety of marketing and technology transfer topics presenting both nationally and internationally and currently serves as AUTM's President-elect. She has served on the boards of a number of organizations, and has been awarded numerous grants for technology-commercialization programs.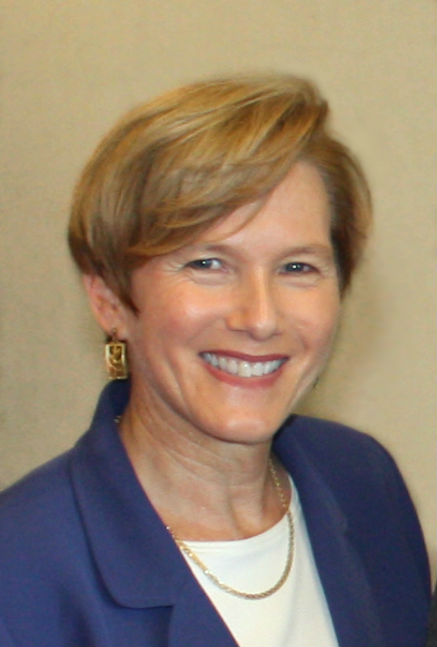 Diane Peters-Nguyen is Chaminade University's Vice President for Institutional Advancement, directs the university's advancement team, which includes all aspects of development, alumni and public relations. Since her appointment in 2007 as the first Native Hawaiian Vice President at Chaminade, Diane played a key role in the capping of the $66 million Transformations campaign and has worked to raise the overall visibility of the institution.  As a member of the President's Leadership Council, she contributes to overall strategic planning, working closely with the University's advisory boards, which includes Regents and Governors. She is also a Trustee of the Chaminade University Education Foundation, the endowment of which provides funding for scholarships. Ms. Peters-Nguyen serves on the advisory board of the Kamehameha Scholars Program, Friends of the East-West Center, the Pacific Arts Foundation, and the Hawaii Society of Business Professionals. She serves as Salary Commissioner for the City & County of Honolulu and as an Advisory Board member of the Punawai 'O Pu'uhonua, a community development entity which oversees project funding under the New Market Tax Credits program. She is a member of the Hawaii Angels and a lifetime member of the Prince Kūhio Hawaiian Civic Club.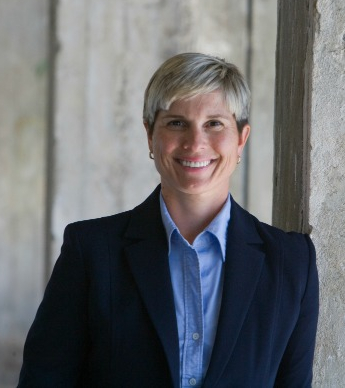 Jennifer Skjellum is the President and owner of Runtime Computing Solutions, LLC, the Executive Director of the Central Alabama Angel Network, and President of TechBirmingham.  She also serves as on the board of Alabama Women in Business and on the board of the Stump Scholar Entrepreneurship Program at Birmingham Southern College. She also is an adjunct faculty member at the University of Alabama-Birmingham, where she teaches in the School of Engineering's IEM program. Jennifer is a serial entrepreneur with over 16 years of experience in the high performance computing and embedded computing software industry. In 1996, Skjellum and her husband, Dr. Anthony Skjellum, founded MPI Software Technology, Inc (MSTI) a software company focused on performance software for the high performance computing market. In the role of CEO, Jennifer Skjellum led the growth of MSTI into a profitable international software and services company. The BBJ awarded Skjellum the Top 40 under 40 in February, 2009.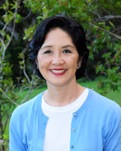 Jeanne Unemori Skog serves as the President and Chief Executive Officer for Maui Economic Development Board, Inc. (MEDB). Ms. Skog has the distinction of being the organization's most long-term executive, tracing her affiliation with MEDB back to 1984.  Ms. Skog spearheaded development of the High Tech Maui program focused on growing innovation sectors in Maui County. As a result, the technology sectors employ over 2700 residents. MEDB's history of convening community around economic issues took on an added dimension when Ms. Skog initiated the groundbreaking Focus Maui Nui community visioning program. To support the workforce needs of innovation, Ms. Skog launched The Women In Technology program to prepare women, girls and other underrepresented minorities for emerging careers founded on science, technology, engineering and math (STEM). The program now serves 45,000 students, teachers and businesses statewide. She has received several recognitions and awards including  the SBA Women in Business Advocate of the Year Award, County of Maui the Hawaii Community Foundation, PONO Leadership Program; Stephen L. Jackstadt Award, Hawaii Council on Economic Education; Ho'okele Award (for nonprofit leadership), Hawaii Community Foundation/Gerbode Foundation; U.S. Commerce & Trade Research Institute 2015 Excellence Award to Maui Economic Development Board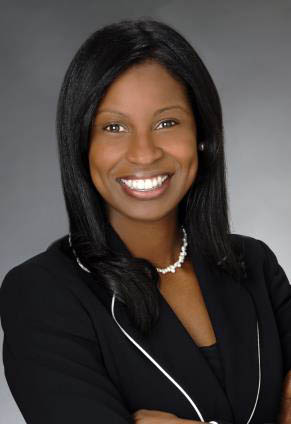 Tunua Thrash-Ntuk is the Executive Director of West Angeles Community Development Corporation, which is the leading faith-based, community, and economic development organization in Greater Los Angeles. Her leadership in a number of important initiatives surrounding urban revitalization, commercial and affordable housing development, urban infill, and transit-oriented development has literally transformed South Los Angeles.  Mrs. Thrash-Ntuk has served as Executive Director for four years, during that tenure she is credited with managing a growing staff of 25, which represents a 40 percent increase over year one. She has led the fundraising and revenue management efforts of the firm to achieve an annual budget of $2.6 million. She is responsible for the asset management and oversight of the WACDC real estate portfolio valued at $150 million. Mrs. Thrash-Ntuk has led the growth of WACDC's real estate portfolio, in part by brokering a breakthrough in the development, construction and opening of West Angeles Plaza, a 24,000 square foot commercial office project. In addition to her role as Executive Director, Mrs. Thrash-Ntuk serves as co-chair of the Crenshaw Community Leadership Council and is a member of the Urban Land Institute, a Board Member of the Los Angeles Development Fund with oversight of New Market Tax Credits, and a former Commissioner for the Los Angeles Housing Authority.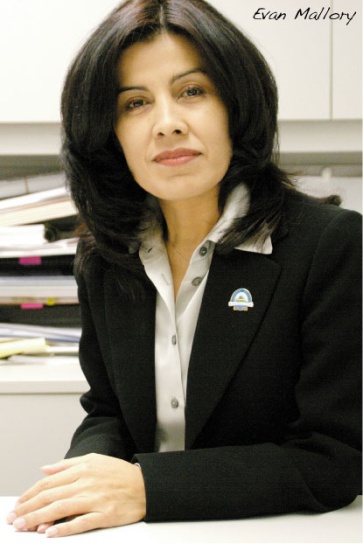 Esperanza Colio Warren is the Community & Economic Development Manager for the County of Imperial, California. Esperanza started with the Imperial County Community and Economic Development Department as a part time employee in 2005 and has risen through the ranks to her current positon as Community and Economic Development Manager. In her role, she organizes the Imperial County Overall Economic Development Commission (OEDC) which is in charge of completing, and annually updating the Imperial County Comprehensive Economic Development Strategy, and manages the Imperial Valley Foreign Trade Zone - Joint Power Authority, which is a designated site within the United States that provide incentives to businesses importing goods into the country. She also serves as a member of the CDBG and HOME Program Advisory Committees at the California Housing and Community Development Department, the Imperial Valley Small Business Center Advisory Committee, and the Imperial County Workforce Development Board Planning Committee. All she has accomplished is made even more impressive by the fact that she only learned to speak English in 1997, at the age of 31 after coming to the United States with her husband.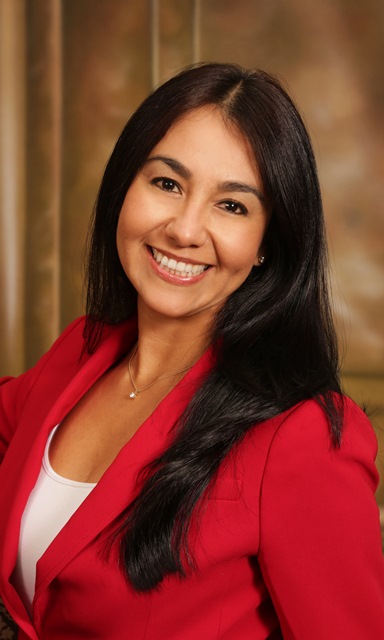 Dora Westerlund is the President and CEO of the Fresno Area Hispanic Foundation and CEO of the Fresno Area Hispanic Chamber of Commerce (FAHCC). Dora led the effort to open the phenomenally successful Downtown Business Hub (DBH) in 2011, working with many constituencies throughout the region to realize this dream. The Hub is the only bilingual business incubator in the Western United States. In its first three years, 50 businesses incubated in the Hub, and 3,500 businesses have come through their doors for services and programs. They have packaged a total of $1.3 million in loans that have generated a total economic impact of $2.1 million and have created/retained over 436 jobs. Dora Champions a number of programs including, the Plaza Comunitaria Program or Community Center, which integrates resources and education for personal and professional growth. The Next Level Training Workshops are bi‐lingual workshops, which provide business owners with Small Business Start‐up training & How to Write a Business Plan course. Additionally, since 2002, Dora has spearheaded the FAHCC, in partnership with the St. Agnes Holy Cross Center for Women, has hosted an annual "Lend A Hand" Christmas. The event attendance has grown from 250 in 2004 to 700 in 2013. Through an annual "Developing Hispanic Leaders" Gala, the Chamber has awarded over $300,000 in "Tomorrows Entrepreneurship Scholarship" ranging from $1,000 to $5,000 each. This program seeks to teach university students, many of whom are the first in their family to attend college, the importance of developing high quality business ideas and business plans and to provide them with the resources to see those plans become a reality.
This only just scratches the surface of all these women have accomplished and done for their communities. This list is also only a small sampling of the amazing women who serve as leaders in their communities, businesses, and industries. So let's applaud these women – and the women out there like them – for being leaders, innovators, and role models.