Highlight: Guest Column - EDA partners with AspenWSI to Accelerate Industry-Driven Workforce and Economic Development Strategies
July 2015 Newsletter


Cathy Katona
AspenWSI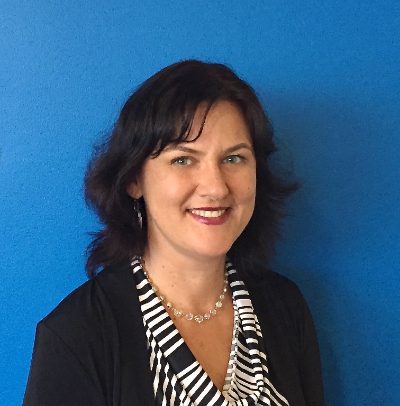 Cathy Katona, AspenWSI
As America's economic recovery gathers steam and labor markets tighten, economic development is increasingly driven by the availability of skilled workers. Businesses at all stages, whether they are start-ups, expanding, or relocating, depend on the availability of appropriately trained employees to fill open positions. Economic developers have long been listening to employers say that there is a shortage of skilled workforce. Yet, one also hears of unemployed and underemployed workers unable to find positions that allow them to contribute to the economy.
While businesses are seeking higher-skilled workers, greater productivity, increased competiveness in a global marketplace and higher profits, job seekers and workers are looking for educational opportunities, better wages and benefits, as well as career advancement opportunities. Meeting the needs of both is a regional imperative as we seek to reduce high unemployment and inequality of opportunity as well as create the types of communities that we aspire to live in and that provide opportunities for all.
The White House report, Ready to Work: Job Driven Training and American Opportunity (PDF), published in July 2014, highlights the success of bridging workforce development and economic development through job-driven, or industry-led strategies. In response, federal agencies are aligning their efforts to encourage job-driven workforce development initiatives.
As part of this federal-wide effort, the Economic Development Administration (EDA) has selected the Aspen Institute's Economic Opportunities Program's (EOP), Workforce Strategies Initiative (WSI) as the organization to house the Communities That Work Partnership.
The Communities That Work Partnership (CTW Partnership) has selected seven regional partnerships to participate based on a competitive application process. Selected partnerships all included substantial industry and employer connections and also identified how their work will meet the needs of workers striving for better opportunities in their region. As a group, the selected partnerships represent a diverse set of geographic and economic contexts. The seven regions, by lead agency and geographic area, are as follows:
Arizona Commerce Authority, Arizona Technology Council, Cox Communications, Western Alliance Bank
Bay Area Video Coalition, City and County of San Francisco Office of Economic and Workforce Development, CBS Corporation, Work2Future/Silicon Valley/San Jose Workforce Investment Board (San Francisco area)
Buffalo Niagara Partnership, Erie County Executive Office, National Grid (Buffalo-Niagara Falls area)
Greater Houston Partnership, San Jacinto College, United Way of Greater Houston, Gulf Coast Workforce Solutions (Greater Houston area)
Metropolitan Washington Council of Governments, Greater Washington Board of Trade, Prince George's County Department of the Environment, Anacostia River Initiative/Federal City Council Anacostia Waterfront Trust
National Domestic Workers Alliance, National Employment Law Project, Hand in Hand (New York City)
Northwest Georgia Regional Workforce Partnership, J+J Flooring Group, Technical College System of Georgia, Greater Dalton Chamber of Commerce (Northwest Georgia)
Each partnership/cohort consists of 3-4 individuals from organizations within their regions who are in a position to accelerate change to benefit businesses and workers through industry-led workforce development strategies. The 15-month program consists of two in-person meetings of the full cohort, web-based learning sessions, and peer-learning opportunities. In addition, national experts in economic, workforce and talent development will provide strategic coaching and technical assistance to each region through on-site visits.
The CTW Partnership will serve as a mechanism to identify, document and describe successes and challenges addressed by industry-led workforce development partnerships at a regional level. AspenWSI and its partner, FutureWorks, will use the experiences of the partnerships to create case studies, tools and other materials designed to facilitate peer learning, deepen knowledge, spark replication and advancement across regions, and inform long-term public investments in talent and economic development.
AspenWSI has been a national leader in sector-driven workforce development strategies for over a decade and a champion for strengthening collaboration between workforce and economic development professionals (Where Labor Supply Meets Labor Demand: Connecting Workforce Development To Economic Development In Local Labor Markets). AspenWSI has defined the sector approach as a systems approach to workforce development that targets a specific industry or cluster of occupations, intervenes through credible organization(s) crafting workforce solutions tailored to that industry and the region, supports workers in improving their range of employment-related skills and ability to compete for work opportunities of higher quality, meets the needs of employers and creates lasting change in the labor market system.
To learn more about the Communities That Work Partnership and other AspenWSI activities, join the AspenWSI listserve, or e-mail your questions/comments to Cathy Katona at the Aspen Institute.