Message from Assistant Secretary Jay Williams
December 2015 Newsletter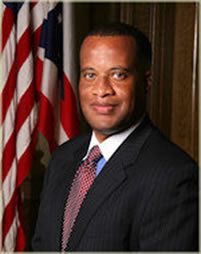 At the Department of Commerce, our strategic plan provides us with a clear mission: to grow trade and investment, support innovation, provide environmental intelligence, unlock our data for the benefit of businesses and the public, and to deliver our services with operational excellence.
At EDA we support this strategic focus by working with our partners across the nation to make key long-term investments in the foundation of America's economic growth - investments in people through skills training; investments in innovation and entrepreneurship; and investments in the country's physical and digital infrastructure.
As we mark our 50th Anniversary, we are proud of all of the great work that the agency and our partners have accomplished.
In 2015, EDA supported the Department's strategic plan through its approximately 620 investments totaling approximately $250 million.
Through these catalytic investments and the partnerships, we have helped to set the path forward for economic development.
Some of our highlights from 2015 are spotlighted below.
We thank you for your partnership in 2015! We certainly have a lot to be proud of, and we look forward to continuing to advance America's competitiveness in 2016.
Jay