Blog Post
NACIE: A Small Group Making a Big Impact on Innovation and Entrepreneurship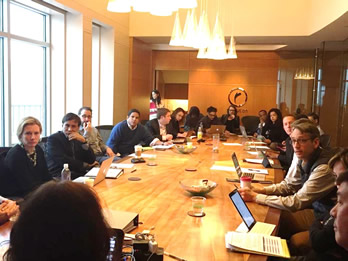 NACIE members gathered offsite at Steve Case's Revolution LLC for their second meeting in March 2015.
To ensure a thriving entrepreneurial ecosystem, communities must foster collaboration amongst multiple stakeholders: universities, entrepreneurs, investors, and private sector leaders. Bringing these groups together provides an opportunity to exchange ideas, think outside the box, and develop a culture of trust and experimentation all of which lead to greater outcomes.  As a convener and funder of these very efforts, the U.S. Government recognizes the importance of this collaboration, and "practices what it preaches" by recruiting Federal Advisory Councils to ensure policies and programs are forward thinking and provide relevant value to stakeholders. 
The National Advisory Council on Innovation and Entrepreneurship (NACIE) is one of these advisory councils. Appointed by the Secretary of Commerce for two-year terms, members are charged with identifying and recommending solutions to issues critical to driving the innovation economy, including enabling entrepreneurs and firms to successfully access and develop a skilled, globally competitive workforce.
Comprised of business executives, successful entrepreneurs, community builders, and leaders in academia, NACIE is truly an inspiring group of diverse thought leaders working with Department of Commerce to push new ideas forward.  These leaders have tackled tough issues and inspired new ideas throughout the two terms of the Council.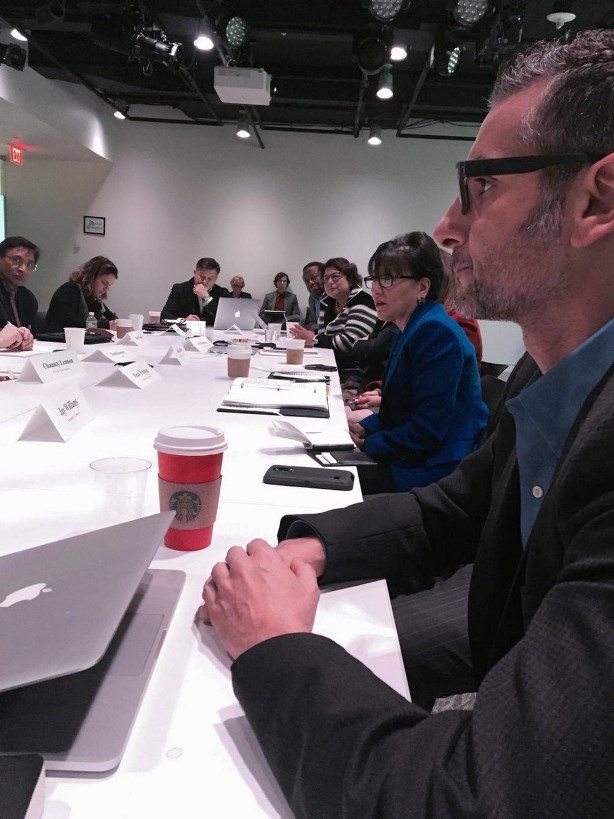 The Council updates Commerce Secretary Penny Pritzker on their mid-term progress at Google HQ DC, December 4th, 2015.

From 2010-2012, the first term of the Council provided critical insight to legislators during the drafting of the JOBS act, inspired new ideas in improving access to capital (PDF), and rallied over 140 university presidents to commit to supporting entrepreneurship across their campuses. (PDF)

A second Council was created in October of 2014. This team of innovators and entrepreneurs kept the momentum moving, even fighting through an east coast blizzard in March 2015, to meet in Washington D.C. and continue developing new insights and recommendations for the Secretary of Commerce. Recent work includes: a pilot program recommendation to increase the commercialization rate of inventions funded through the Government's Small Business Innovation Research (SBIR) program, strategies to modernize labor market data, and new ideas to connect entrepreneurship communities to share resources and best practices. And with five months to go, this group is working even harder to ensure they deliver some great results.

These are impressive results when you consider this group meets just once a quarter, but a lot of opportunities remain to share new ideas and opportunities. So, with five months of their tenure left, Council members are working hard to close out current initiatives and prepare for a successful transition to new members in October.

With such a strong need to continue this type of collaborative work, the Economic Development Administration is recruiting for a new Council to build on past efforts. The Department of Commerce wants insight, ideas and solutions from leading entrepreneurs, strategic thinkers and non-profit executives. Applications and nominations are being accepted through June 1, 2016.

The two-year term may seem like a short time to move mountains in the government, but as we've seen through past Councils, the collaborative power of smart, passionate people can do just that.