Highlight: A Year in Review for Economic Development
November 2016 Newsletter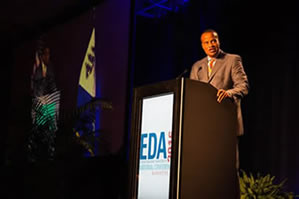 EDA Assistant Secretary Jay Williams delivering remarks at EDA's National Conference in April 2016.
Every year, we reflect on the work we've accomplished in fostering economic development in communities across the country
In 2016, EDA has invested close to $75.9 million in 102 Economic Adjustment Assistance projects and nearly $ 113.9 million in 75 Public Works projects. In total, EDA has invested an estimated $ 277.1 million in approximately 687 projects.
To spotlight economic development efforts across the country, in April, EDA was pleased to host our first National Conference since 2008. The conference brought together more than 800 regional and local economic development professionals, nonprofit and private partners, and federal, state, tribal and local officials to explore issues related to improving competitiveness, job growth, innovation and overall quality of life in communities.
Take a look at some of EDA's 2016 accomplishments:
Helping Communities Develop a Skilled and Adaptable Workforce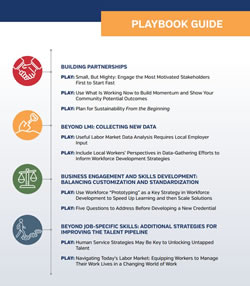 2016 Communities that Work Partnership Playbook.
EDA recognizes that strengthening regional economies begins with equipping American workers with the skills needed for 21st century jobs and accelerating industry-led workforce development and training efforts. To meet this critical need, EDA has made direct investments and partnerships in support of workforce training programs and initiatives.
In 2015/2016, EDA partnered with the Aspen Institute's Workforce Strategies Initiative for the Communities that Work Partnership (CTWP), a project to accelerate and document promising, evidence-based best practices in regional collaboration for talent development. CTWP specifically focuses on practices that promote growth and opportunity in the regional economy.
EDA is also partnering with other federal agencies, including the U.S Departments of Labor and Education to focus on the development of workforce training programs.
Under the Commerce Department's Skills for Business initiative, EDA has incorporated job-driven training principles into our Comprehensive Economic Development Strategy (CEDS) guidelines to help focus communities on addressing their local and regional workforce needs. EDA is also working with local leaders to address and anticipate market demands for talent.
In the past year, EDA invested millions of dollars to support workforce training programs and help develop high-skilled regional workforces. Read about some of EDA's workforce grants in 2016.
Supporting America's Diverse Innovators and Entrepreneurs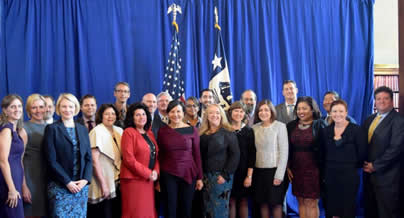 2016-2018 NACIE cohort with Commerce Secretary Penny Pritzker.

In September, the Department of Commerce welcomed 30 diverse leaders in innovation, entrepreneurship and employer-driven talent development from across the country to serve on the National Advisory Council on Innovation & Entrepreneurship (NACIE).

The NACIE 2016-2018 cohort will continue to support established priorities through the administration transition and will provide important counsel to the new administration at Commerce on the types of federal policies that will support entrepreneurship, innovation, and job-driven workforce training.

In February, EDA invested $10 million in 25 organizations and in November, invested $15 million in 35 organizations — including nonprofits, institutions of higher education, and entrepreneurship-focused organizations — to create and expand cluster-focused, proof-of-concept and commercialization programs, and early-stage seed capital funds through the Regional Innovation Strategies (RIS) program.

Moving forward, EDA's Office of Innovation and Entrepreneurship will continue to advance innovation and entrepreneurship across the country through NACIE and the RIS program.
Diversifying Coal-Impacted Communities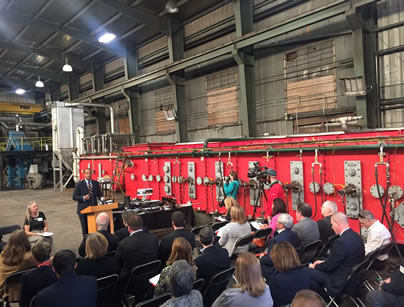 EDA Assistant Secretary Jay Williams Announcing POWER Grants to Help Coal-Impacted Communities in Salt Lake City, Utah at the University of Utah on October 26, 2016.
Through the Partnerships for Opportunity and Workforce and Economic Revitalization (POWER) initiative, the Obama administration has committed to helping coal-impacted communities diversify their economies amidst the changing power sector landscape.
In March, EDA and the Appalachian Regional Commission (ARC) announced $65.8 million and in October 2016, nearly $28 million in additional investments to strengthen the economy in coal-impacted communities through POWER.
These funds will help with a range of activities including:
Developing projects that diversify local and regional economies, create jobs in new and/or existing industries, attract new sources of job-creating investment and provide a range of workforce services and skills training;
Building partnerships to attract and invest in the economic future of coal-impacted communities;
Increasing capacity and other technical assistance fostering long-term economic growth and opportunity in coal-impacted communities.
EDA looks forward to seeing the positive results of these investments in the regions and coal communities across the nation.
Strengthening U.S. Manufacturing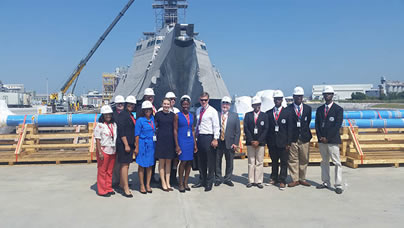 EDA Deputy Assistant Secretary Matt Erskine and EDA Policy Advisor Julie Wenah with manufacturing students at the Austal USA in Mobile, Alabama on September 2, 2016.
Manufacturing helped build the American middle class and fuel the world's most innovative economy and it's doing so again today. Eight years ago, no one could have predicted the resurgence of manufacturing that we see today.
In 2013, President Obama tasked EDA with creating a program that recognizes the resurgence of U.S manufacturing and incentivizes communities to operate within a region to leverage local assets to become globally competitive. As a result, the Investing in Manufacturing Communities Partnership (IMCP) was born. Since 2013, EDA designated 24 communities as Manufacturing Communities as a part of the IMCP.
These IMCP-designated communities are doing their part to develop comprehensive strategies to strengthen the local manufacturing sector and to attract business investment that makes our nation more globally competitive.
In September, EDA announced the re-designation of all 12 of the first round of IMCP communities until the year 2018. This redesignation allows these communities to build off of the work they've accomplished in their first two years in developing comprehensive strategies to strengthen the local manufacturing sector and attract business investment in their regions.
EDA is committed to working with local and federal partners to provide economic development and technical assistance to these communities to bolster manufacturing, expand exports, and create good-paying jobs for American workers.
Advancing Operational Excellence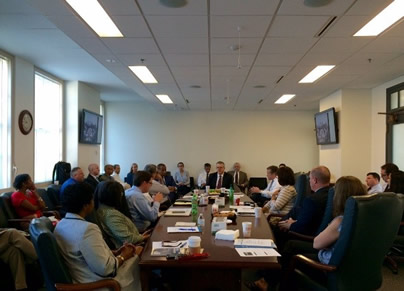 Commerce Deputy Secretary Bruce Andrews at the orientation of EDA's Economic Development Integrators on July 21, 2016.
Guided by the basic principle that communities must be empowered to develop and implement their own economic development and revitalization strategies, EDA works directly with local leaders and economic development officials to make grant investments that are well-defined, timely, and linked to a long-term, sustainable economic development strategy.
At EDA, we are committed to being the strongest partner possible to the regions we serve. As an essential component to that, we are strategically boosting capacity to be more responsive to our partners and stakeholders. In 2016, EDA reached the highest staff capacity since 2011.
As the federal government's lead agency for the integration of economic development resources, in August 2016, EDA established the Office of Economic Development Integration (OEDI) which comprises dedicated staff members at EDA's headquarters and across EDA regional offices tasked with connecting communities to economic development opportunities across the federal government.
By optimizing federal, state and local economic development assistance, OEDI staff members — referred to as Economic Development Integrators (EDIs) — will help EDA support highly impactful projects that generate innovative economies, sustained growth and broad-based prosperity across our communities. EDIs will work with their federal peers and colleagues at other federal agencies to provide more coordinated support to communities.
Assisting in Disaster Recovery Efforts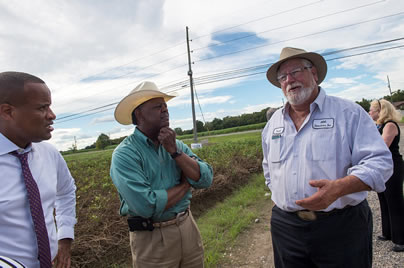 EDA Assistant Secretary Jay Williams speaking to local farmers effected by Baton Rouge flogs on September 14, 2016.
EDA's role in disaster recovery is to facilitate delivery of federal economic development assistance to local governments for long-term community economic recovery planning, reconstruction, redevelopment and resiliency.
Following a disaster, EDA responds by first coordinating with its sister bureaus, including the Federal Emergency Management Agency (FEMA), U.S. Department of Agriculture (USDA), and other agencies engaged in disaster recovery efforts to share information and data on the ramifications of the disaster. In addition, EDA reaches out to its economic development practitioner network (particularly its network of Economic Development Districts District Organizations) to collect on-the-ground information on the economic impacts of the disaster event.
Within the context of the National Disaster Recovery Framework (NDRF), EDA serves as the coordinating agency on behalf of the Department of Commerce for the Economic Recovery Support Function (RSF) to coordinate the activities of a diverse group of partner agencies supporting recovery in disaster-impacted communities. The activities consist primarily of leveraging existing resources and authorities to make a positive impact for communities affected by disasters. For example, the Economic RSF can convene teams and deploy multi-disciplinary technical assistance teams from its federal partners to assist communities. The information gathered from these teams can be shared more readily, providing a clearer and more comprehensive picture of the economic recovery issues. Also, when funding becomes available to support disaster recovery implementation, EDA's role as the RSF coordinating agency under the NDRF can be instrumental in identifying opportunities to leverage available resources better in support of community economic recovery.
From September 13-14, 2016, EDA Assistant Secretary Williams and EDA staff visited Baton Rouge, La. to assess the recent flooding's economic impact and identify ways that EDA can support recovery efforts. During the visit, Assistant Secretary Williams met with Louisiana Governor John Bel Edwards, the Louisiana Economic Development, FEMA and the Small Business Administration (SBA) representatives, and local farmers.
EDA is committed to working with federal partners and affected communities in the years to come to help communities work toward building a robust and enduring economy. More on EDA's disaster recovery role.
Facilitating Economic Development Assessments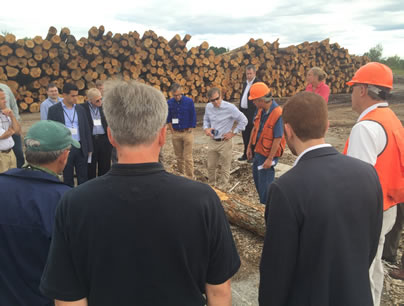 Commerce Secretary Penny Pritzker welcomes NACIE 3.0 board members during the leadership transition meeting.

In addition to helping communities respond to natural disasters, EDA has led on-the-ground, interagency Economic Development Assessment Teams (EDAT) that help communities facing severe structural changes to their economies assess and address their needs.

From August 17-19, 2016, EDA deployed an EDAT to assist Maine's struggling forest-based economy.

Over the course of the three-day tour, participating federal agencies, along with key members of the forest-products industry and local community development officials, traveled together to see firsthand the various components of the forest-product ecosystem.

EDA deployed its second EDAT of the year from December 6-8, 2016 to the Nome Census Area of Alaska to evaluate new and existing economic strategies to address the Bering Strait Region's planning, infrastructure and business development opportunities, and ec onomic challenges related to climate change.

[Photo 9/caption: EDA Deputy Assistant Secretary Matt Erskine discusses the future of the forest industry in Maine during August 2016 Mane Economic Development Assessment Team visit.]
Spurring Trade and Investment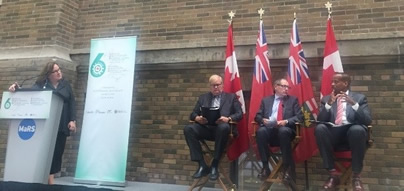 Commerce Secretary Penny Pritzker welcomes NACIE 3.0 board members during the leadership transition meeting.
The Competitiveness Exchange on Innovation and Entrepreneurship (ACE) offers an ideal opportunity for decision-makers to establish long-term global/regional partnerships and to see the results and best practices of economic development initiatives in the Americas that seek to strengthen innovation and entrepreneurship ecosystems.
Every year, there are two ACE convenings — one hosted domestically and the other, abroad. From April 10-16, 2016, EDA coordinated with the International Trade Administration, Organization of American States (OAS) and the U.S. Department of State to host the 5th ACE in Arizona and California. The ACE delegation of 51 high-level representatives from 24 countries explored global and regional partnerships and economic development opportunities.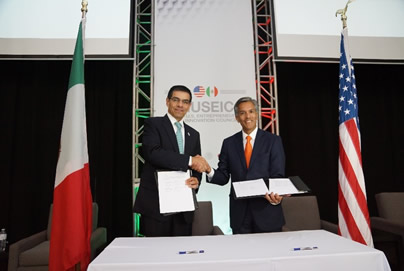 Commerce Secretary Penny Pritzker welcomes NACIE 3.0 board members during the leadership transition meeting.
Canada served as this year's international host of the 6th ACE from September 25-October 1, 2016. During this exchange, EDA Assistant Secretary Jay Williams participated in a panel focused on the federal innovation agenda and Ontario's innovation policies.
On August 5, 2016, Deputy Assistant Secretary for Regional Affairs, Thomas Guevara signed a cooperation arrangement between the U.S. Department of Commerce's Economic Development Administration and Mexico's National Entrepreneurship Institute (INADEM). The agreement aims to facilitate the linkages of clusters in the United States and Mexico to form strategic partnerships across North America.
The signing took place during the Fifth Annual Meeting of the Mexico-U.S. Entrepreneurship and Innovation Council (MUSEIC) in Tijuana, Mexico.
EDA understands that in this global economy, we need to work together with our global partners to strengthen our hemispheric ties and build on ideas and models that work. EDA looks forward to continuing to foster economic development through international trade and investment with our domestic and global partners.
EDA continues to lead the charge on innovation and development across the United States which is only made possible by the success of its programs and the hard work of its partner-federal agencies and community partners. We look forward to continuing to work with these groups in our innovative approaches to economic development in the 21st century.